French Spaniel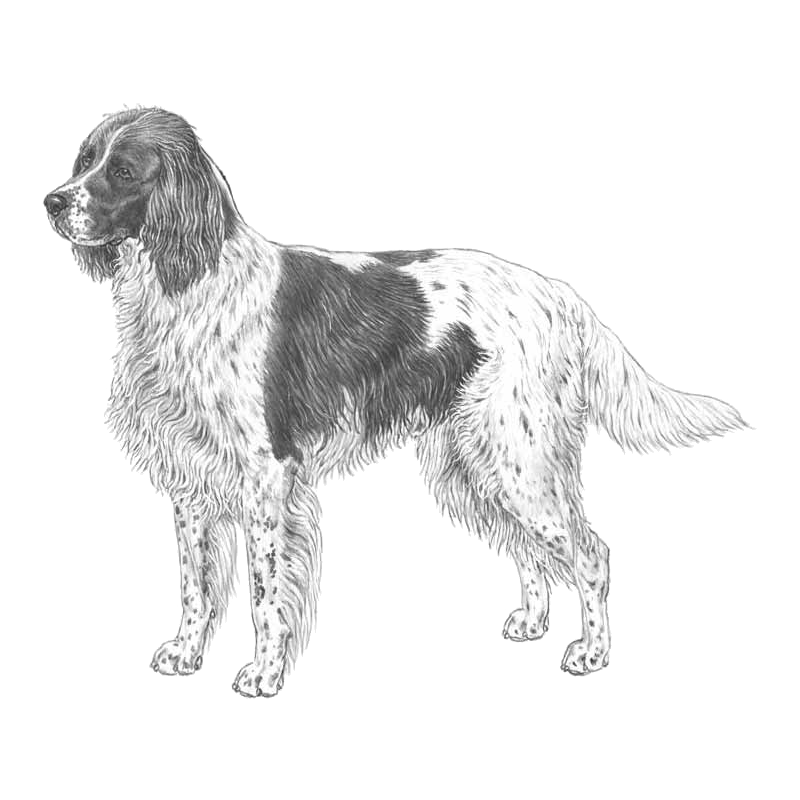 ---
---

Brief Description:

 

The French Spaniel (Epagneul Français) was developed in France as a hunting dog, descended from dogs of the 14th century. 
(Source: AKC)

---

"If not the oldest, the French Spaniel is certainly one of the oldest, pointing dog blood lines. This handsome spaniel first gained fame during the Middle Ages as a setting dog, utilized both for net hunting and falconry. As direct descendants of the famous "chien d'oysel" these bird dogs - described by Gaston Phébus are the progenitors of virtually all of today's hunting spaniels."

 

Source: http://www.epagneul-francais.ca/eng/french_spaniel.htm

Links to Breed Descriptions:

 

 

---

Other Names for Breed:

 

---

Country of Origin and Parent Breed Club:

 

Country of Origin: France

Club de l'Epagneul Français: http://www.epagneul-francais.org/

---

Health and Well-Being:

 

Some sources of health information include:
National kennel clubs and breed clubs (see, e.g. Breeding/Health Strategy Documents, below)
Population-level statistics (see, e.g., Swedish Insurance Data, below)
Research articles
Breed club surveys
---
Breed Standards:
There are numerous breed standards.
The basis of breed/conformation shows is the judging of pedigree dogs against the 'Breed Standard', which is a picture in words that describes the range of features that are deemed appropriate for the breed.
One of the major international standards:
FCI (Federation Cynologique Internationale)
This breed is recognized as an FSS since 2012 by the AKC.
---
Breed-Specific Statistics:
Finland: Database: French Spaniel: https://jalostus.kennelliitto.fi/frmEtusivu.aspx?R=175
---
Breeding/Health Strategy Documents:
Health/Breeding Strategy Documents and Links:
Sweden: Breed-specific Breeding Strategies: (in Swedish) and/ or English summary
---
Breed-Specific DNA Tests:
The Kennel Club list of DNA tests available for each breed along with an indication as to whether the test is part of the Assured Breeder Scheme (recommended or required) and whether it is recorded on the Kennel Club registration database: http://www.dogwellnet.com/content/_/health-and-breeding/screening-tests/dna/dna-tests-for-use-in-breeding-decisions/the-kennel-club-breed-specific-dna-tests-upd-r234
---
Breed-Specific Articles:
Articles in French...
           Article published in the magazine Jour de Chasse n ° 54 winter 2013. :  
          Article:  L'épagneul français : une légende vivante:
Articles in English
Shooting Times & Country Magazine (January 2014) UK -- David Tomlinson takes a look at the French Spaniel...
            http://www.frenchspaniels.co.uk/wp-content/uploads/2014/05/French-Spaniel-Shooting-Times.pdf
---
Breed-Specific Research:
Acral Mutilation and Feet Analgesia: http://epagneulfrancais.org/acralmutilation.html
Antegene: AMS - Acral Mutilation Syndrome - English Cocker Spaniel -

French Spaniel

- English pointer
---
Breed Clubs:
We are listing sites for breed clubs with health or other information that might be helpful. Follow links below.
France: Club de l'Epagneul Français: http://www.epagneul-francais.org/
USA: The French Spaniel Club in the USA: https://sites.google.com/site/frenchspanielsintheusa/
Finland: Saksanseisojakerho: http://www.saksanseisojakerho.fi/
Canada: Eastern Canada French Spaniel Club: http://epagneulfrancais.org/
UK: French Spaniel Club UK: http://www.frenchspaniels.co.uk/ Facebook: https://www.facebook.com/frenchspanielclubuk/  
---
---
User Feedback