Labrador Retriever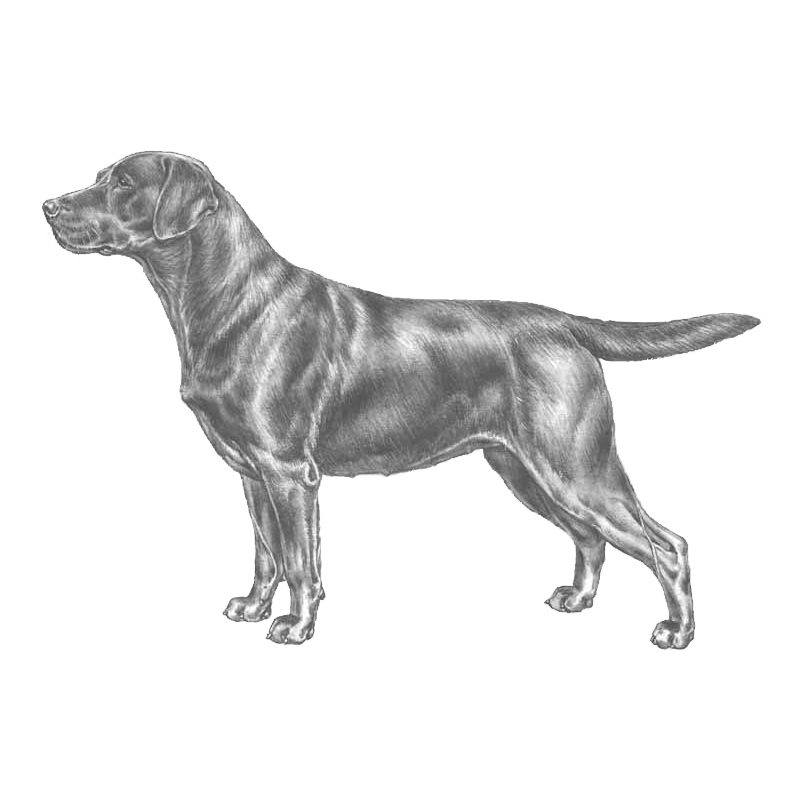 ---
---

Brief Description:

 

The Labrador is one of the best all-round dogs in the world. Not only used for retrieving game, he has also made his mark in the world of assistance dogs and as a 'sniffer' dog for drug and arms detection.

Source: http://www.thekennelclub.org.uk/services/public/breed/display.aspx?id=2048

---

Links to Breed Descriptions:

 

AKC Video (link - https://youtu.be/wBClhNNBZ7o😞

View more videos on AKC's YouTube Channel: https://www.youtube.com/user/AmericanKennelClub

 

 

SCC Video (link - https://youtu.be/7ChrrJvKYXs😞

View more videos on SCC's YouTube Channel: https://www.youtube.com/channel/UCKR90_uWp8dUNpGTfQ_y_Zw

 

 

See: The German Kennel Club (VDH) for information and video (if available).
(Hint: your browser should be able to Translate to English, at least for text (e.g., right click in Google Chrome or Internet Explorer).)

http://www.vdh.de/welpen/mein-welpe/labrador-retriever

Video (link - https://youtu.be/v0niNL_VRvg):

This and other breed videos are available in full length here: www.meisterpetztv.de

---

Other Names for Breed:

 

 

 

---

Country of Origin and Parent Breed Club:

 

 

 

---

Health and Well-Being:

 

Some sources of health information include:
National kennel clubs and breed clubs (see, e.g. Breeding/Health Strategy Documents, below)
Population-level statistics (see, e.g., Swedish Insurance Data, below)
Research articles
Breed club surveys
---
Breed-Specific Articles:
---
Breed Standards:
There are numerous breed standards.
The basis of breed/conformation shows is the judging of pedigree dogs against the 'Breed Standard', which is a picture in words that describes the range of features that are deemed appropriate for the breed.
Three of the major international standards are:
---
Breed-Specific Statistics:
1. Swedish Insurance Data
Breed-specific information on rates of disease and death from Agria Pet Insurance (Agria Djurförsäkring) is available for many breeds.
This breed has information on Veterinary Care and Life Insurance.
---
Breeding/Health Strategy Documents:
Health/Breeding Strategy Documents and Links:
The Kennel Club, UK: Breed Watch
Sweden: Breed-specific Breeding Strategies: (in Swedish) and/ or English summary
Finland: JTO: https://www.labradori.fi/jalostus/jalostustyoohje/jto/
US: OFA/CHIC Requirements: https://www.ofa.org/recommended-tests?breed=LR&var=
---
Breed-Specific DNA Tests:
The Kennel Club list of DNA tests available for each breed along with an indication as to whether the test is part of the Assured Breeder Scheme (recommended or required) and whether it is recorded on the Kennel Club registration database. http://www.dogwellnet.com/content/health-and-breeding/screening-tests/dna/dna-tests-for-use-in-breeding-decisions/the-kennel-club-breed-specific-dna-tests-upd-r234
Finland: https://www.labradori.fi/jalostus/terveys/geenitestit/
---
Other Breed-Specific Webpages:
UC Davis: Genetic Diversity Testing for Labrador Retrievers
---
Breed-Specific Research:
Labrador retrievers under primary veterinary care in the UK: demography, mortality and disorders
Quote

Background

Labrador retrievers are reportedly predisposed to many disorders but accurate prevalence information relating to the general population are lacking. This study aimed to describe demography, mortality and commonly recorded diseases in Labrador retrievers under UK veterinary care.

Methods

The VetCompass™ programme collects electronic patient record data on dogs attending UK primary-care veterinary practices. Demographic analysis covered all33,320 Labrador retrievers in the VetCompass™ database under veterinary care during 2013 while disorder and mortality data were extracted from a random sample of 2074 (6.2%) of these dogs.

Conclusions

The current study assists prioritisation of health issues within Labrador retrievers. The most common disorders were overweight/obesity, otitis externa and degenerative joint disease. Males were significantly heavier females. These results can alert prospective owners to potential health issues and inform breed-specific wellness checks.
The VetCompass findings for the UK Labrador retriever population are not dissimilar to those represented in Agria Insurance Data for Veterinary Care Events.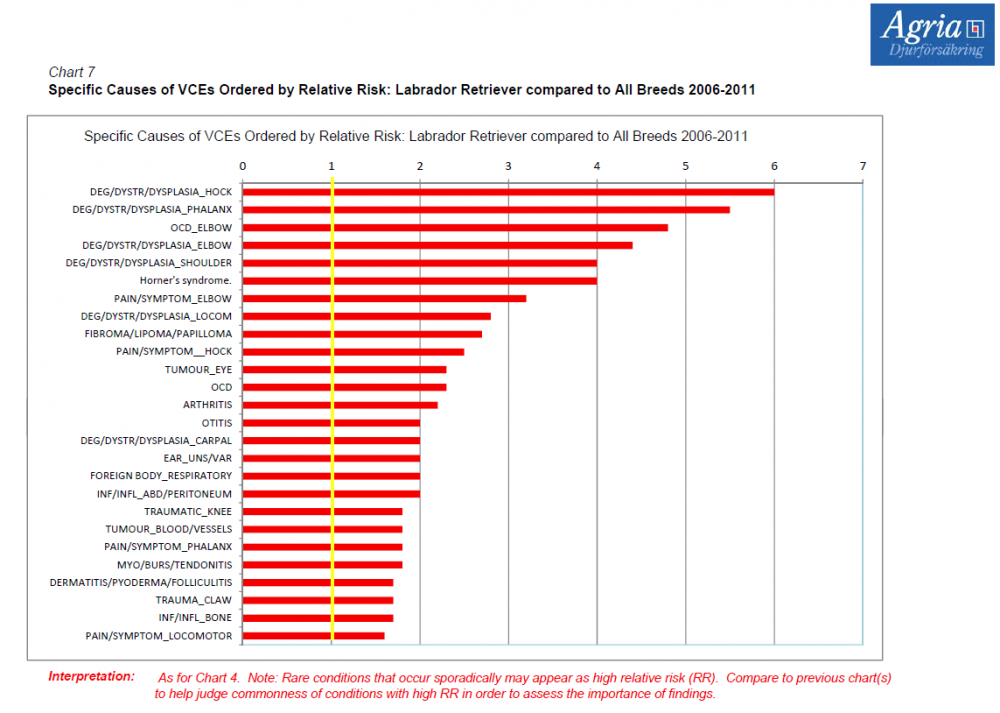 ---
Breed Clubs:
We are listing sites for breed clubs with health or other information that might be helpful. Follow links below.
UK: Labrador Retriever Club: http://www.thelabradorretrieverclub.com/
Finland: Labradori: https://www.labradori.fi/english/
Sweden: Labrador Retriever Klubben: http://www.labradorklubben.se/
---
---
User Feedback