The Big Picture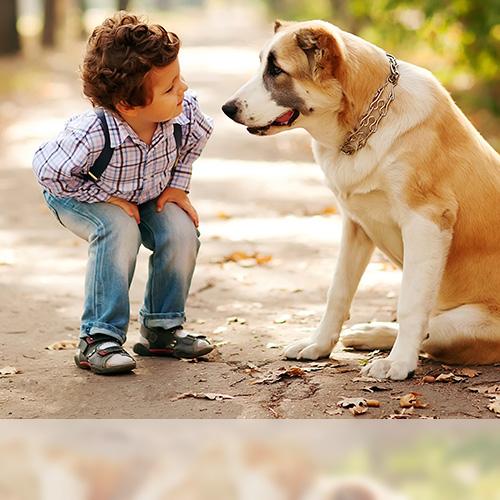 ---
True well-being is a complex interplay between physical health and behavioral/psychological health - both affected by the broadest aspects of one's living environment. And - in the case of companion animals - all these factors are heavily influenced by human-animal interactions.

---

What are some of these influences?

Since the domestication of animals, society has accepted that humans can shape the appearance, functionality, behavior and other aspects of animals. This has happened with species bred for food, to do work for us or those who provide companionship.

 

There are a wide range of attitudes and opinions about the ethics and impact of human-animal interactions, which may be different across countries and cultures. On DogWellNet we share information on diverse aspects of these complex issues, hoping to promote awareness, education and interaction and international communication and collaboration.

 

Here we profile some topical and perhaps controversial material being presented from around the world on dog health, well-being and welfare.


As stated in our disclaimers, the opinions expressed are those of the authors.

 

 

 

 

---

Do owners understand what constitutes health and welfare?

 

Do owners - or society - accept as normal some conditions that are physical or physiological abnormalities? What constitutes 'normal' - for, e.g., behavior or welfare? Are high risk activities and behaviors (owners) viewed differently than high risk conditions due to genetic or breed factors? These are issues that should be considered...in the Big Picture !

 

See, for example:

A pdf file from a talk by Dr. Brenda Bonnett, (before she was IPFD CEO).

We direct you to several presentations and articles that describe conditions affecting the eye and tissues around the eye; normal vs. abnormal; and recognizing eye problems and more...

 

AND where does behaviour - in all its complexity - fit into dog health, well-being and welfare?

---

Challenges and Controversies

As we come together as stakeholders from various areas in the dog world, there are many historical, current and future issues we must address. In the first place, how about a thoughtful presentation and conversation?

 

See:

 

Gregoire Leroy's blog : some interesting posts, e.g. : When dog looks like a star: the purebred paradigm
and Inbreeding and breed health: no simple relation?

Think about writing comments and queries to help the conversation continue.
Note: that you have to scroll down and start from the bottom to read them in the order they were posted.

And you can learn more about Gregoire by clicking HERE.

 

 
---
---
User Feedback