Announcements

Please remember to fill in / update your Member Profile so other members of the DogWellNet community can learn more about you.
Who's talking about what?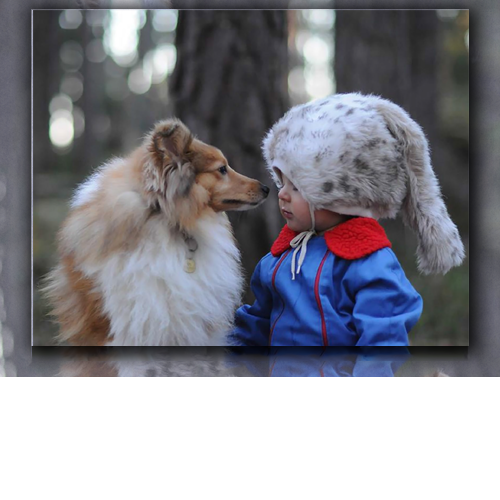 ---
February 2018...

SKK Press Release...Exhibition judges shall prize healthy dogs...On 23-25 February, the Swedish Kennel Club will gather its external judge at Scandic Infra City to immerse itself in subjects around dogs health related to the exterior. The conference is called "Hundraser's sustainability" and participation is mandatory for SKK's judges.  English translation using Google Translate.

 

 

 

 

Canine Genetics -The Kennel Club Academy...

The resource offers free online learning and a short online assessment for anyone who has an interest in canine genetics. Find it @ https://www.kcacademy.org.uk/s…/all-courses/canine-genetics/

 

 

 

 

 

 

 

---

January 2018 ...

From the AKC Gazette

Jerold S. Bell, DVM. "Breeding by the Numbers." AKC Gazette. January 2018, pp 12-16.

"A goal of all breeds is to grow and maintain a large, diverse, and healthy population."

Source: http://viewer.zmags.com/publication/211323a7#/211323a7/12

Internal link: AKC Gazette-January 2018-J.Bell, DVM-Breeding By the Numbers

This article addresses the aspect of population size on healthy breeding in dog breeds, genetic disorders and selection. Excerpts... "In both large- and small-population breeds, genetic diversity can be lost if breeders do not utilize dogs from the breadth of the gene pool. This is most evident in the popular sire syndrome." "Health-conscious selection through breed-appropriate genetic screening of prospective breeding individuals is the most important aspect of improving and maintaining the genetic health of any breed, regardless of its population size."

 

 

 

August 31, 2017...

"An RCVS Knowledge clinical review team will assess journals to find the best research before sending veterinary professionals a bimonthly email with both summaries and the option to read originals."

Stay inFocus with the evidence! Read more and Subscribe...

https://knowledge.rcvs.org.uk/news-and-events/news/stay-infocus-with-the-evidence/

Check out our Blogs! Our Blogs are provided by our Partners, Experts and IPFD Board.

They include a diverse array of thought provoking information...from quick news items to controversial and challenging issues and comments and discussions from our members.

 

---

 

Finnish Kennel Club news -- A blog by Katariina Mäki
March 2017

Quote

 

The Finnish Kennel Club (FKC) has finished the protocol and the instructions for fitness (walk) testing of breeding dogs in brachycephalic breeds. The test is similar to the one used by the Dutch Kennel Club.

 

Finnish test instructions have been developed by veterinarians doing research on BOAS. Their results concerning the Bulldog have already been published. The researchers are still continuing their research and testing Pugs and French Bulldogs, whose results will be published later.

 

 

 

 

IPFD's Second Student Project Associate: Ariel Minardi

Our second IPFD Student, Ariel Minardi (a 3rd year veterinary student from Ohio State University), is developing a series of articles and a video blog or 'vlog' to connect with the IPFD/DogWellNet community. For an overview of her project and links to other material on Antimicrobial Resistance (AMR) and Prudent Use of Antibiotics see: IPFD Student Project 'B.A.R.K. | Bacterial Antimicrobial Resistance Knowledge' - Overview 

 

Blog by Ariel Minardi

• The B.A.R.K. Blog | Bacterial Antimicrobial Resistance Knowledge

 

 

 

Don't miss Dr.Gregoire Leroy's Blog...

full of stimulating and challenging thoughts on dog breeding and genetics.

 

 

 

 

 

 

 

 

What's new?

 

The Workshop was a success!

 

Pre- and Posting Meeting Material from the IPFD 3rd IDHW in Paris in spring 2017 are available.

(Find 40 theme-based articles covering Breed-Specific Health Strategies: By breed, nationally and internationally, Exaggerations and Extremes in Dog Conformation, IPFD Harmonization of Genetic Testing for Dogs Initiative, Education and Communication (Antimicrobial Resistance), Behaviour and Welfare and Show me the Numbers)

(Provides links to plenary presentations and sharing sessions from the 3rd International Dog Health Workshop)

 

 

---

Sponsors - 6-24-2017

Other potential sponsors and collaborators are welcome to contact us to explore opportunities.

Contact: IPFD CEO Brenda.Bonnett@ipfdogs.com or Project Director  Aimee.Llewellyn-Zaidi@ipfdogs.com

 

 

 

---

 

IPFD is now on YouTube!

Visit and subscribe to our new YouTube Channel here.

 

IPFD is now on Twitter too!
Visit and follow us on Twitter here.

 

And Follow us on Facebook where we post news from the dog world from IPFD's Partners and other news on work being done throughout the world to improve dog's health and welfare.

 

 

---

 A great way to keep up with the latest news from IPFD and DogWellNet is to check out

 

 

And to get the most out of DogWellNet - Join us!

Viewing as a Guest? Sign in or register now.

 

 

 

 

 

 

 

 

 
---
User Feedback