Extreme Phenotype - DogWellNet Resources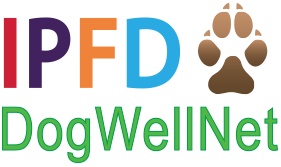 ---
Here we are listing a few DWN resources that cover the relationship of dog health and welfare issues as they relate to phenotype. 

Blog: Gregoire Leroy: Extreme phenotype: ways to handle it?

 

Blog: Gregoire Leroy: Causes… (hypertype)

 

File Available In DWN Downloads: Inherited defects in pedigree dogs - Parts 1 and 2

 

Article: Kelly Arthur: One Welfare: The Intersection of Veterinary Education and Animal Welfare and Ethics

 

Article: The Brachycephalic Issue: Evidence and Efforts

 

 

Kennel Club Roles

Animal welfare in modern dog breeding_ Acta Vet Scan

 

Westminster, Dog Shows and Healthier Dogs

 

 

Veterinary Involvement

Dr. McGreevy's article, "Breeding for quality of life"

 

 
---
Report Entry
---
User Feedback