Behavior & Welfare - DogWellNet Resources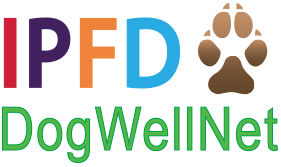 ---
This section focuses on the inheritance of traits/predispositions and their integration with broader issues of dog health. IPFD and DogWellNet hope to develop this topic with the help of Experts - from all areas of the dog world.

DWN Articles Catalog (February 2017)

 

 

 

2nd Dog Health Workshop: Plenary Talk -- Selection for Behavioural Traits (Presentation by Peter Friedrich and Ehrling Strandberg )

 

Holding back the genes - limitations of research into canine behavioural genetics.pdf

 

ABSTRACT

"Canine behaviours that are both desirable and undesirable to owners have a demonstrable genetic component. Some behaviours are breed-specific, such as the livestock guarding by maremmas and flank sucking seen in Dobermanns. While the identification of genes responsible for common canine diseases is rapidly advancing, those genes underlying behaviours remain elusive. The challenges of accurately defining and measuring behavioural phenotypes remain an obstacle, and the use of variable phenotyping methods has prevented meta-analysis of behavioural studies. International standardised testing protocols and terminology in canine behavioural evaluations should facilitate selection against behavioural disorders in the modern dog and optimise breeding success and performance in working dogs. This review examines the common hurdles faced by researchers of behavioural genetics and the current state of knowledge."
---
---
User Feedback