Epidemiological associations between brachycephaly and upper respiratory tract disorders in dogs attending veterinary practices in England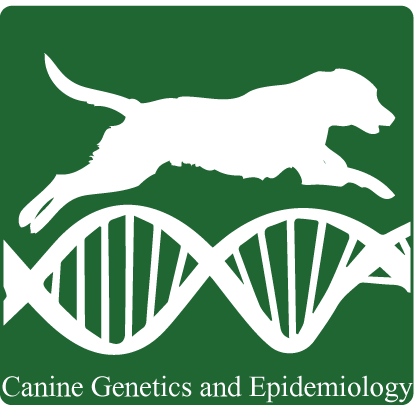 ---
Epidemiological associations between brachycephaly and upper respiratory tract disorders in dogs attending veterinary practices in England

 


Conclusions
 

Quote

 

This study reports that URT disorders are relatively commonly diagnosed across Bulldog, French Bulldog, Pug, Border Terrier, WHWT and Yorkshire Terrier dogs attending primary-care veterinary practices in England.

 

The three evaluated breed types of extreme brachycephalic conformation (Bulldog, French Bulldog and Pug) were relatively short-lived and predisposed to URT disorders compared with three other small-to-medium sized breed types that are commonly owned (moderate brachycephalic: Yorkshire Terrier and non-brachycephalic: Border Terrier and WHWT). These findings expand the evidence base available to practitioners to aid clinical decision-making and should assist reforms to improve canine breed welfare.

 

 


 

Quote

 

Although the current study identified a higher prevalence of URT disorders in extreme brachycephalic compared with moderate and non-brachycephalic dogs, these results may even have under-estimated the true disparity between these groups. A normalisation phenomenon is increasingly recognised that describes the acceptance as 'normal' of some common chronic and highly breed-associated conditions [35]. The owners of over half of dogs diagnosed with BOAS at a referral centre stated that their dog did not have breathing problems [18]. This normalisation phenomenon may blind owners and veterinarians to URT disorders in commonly affected breeds and lead to under-reporting and under-diagnosis. In recent years, the Pug and French Bulldog in particular have experienced a phenomenal surge in popularity [12], partly explaining why the extreme brachycephalic breed types were younger than the moderate and non-brachycephalic breed types in the current study. The clinical signs of URT disorders associated with brachycephaly are reported to exacerbate dogs age [16, 37], suggesting that the difference in URT disorder prevalence between the extreme brachycephalic breed types and their moderate and non-brachycephalic counterparts might have been even greater if the two groups were age-matched.

 

 
---
User Feedback