General Information
767 Warren Road, Suite 300
Zip Code/ Postal Code
14850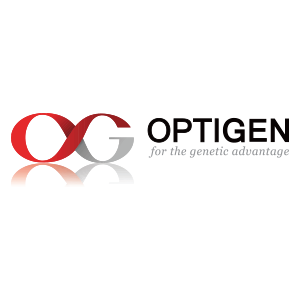 People
Lead Scientist/ Geneticist
Diane Herman
Quality Indicators - GTP
Number of Tests with ISO/ details
Specifc Tests=2; General accreditation ALL
ISO 17025:2005 for the laboratory and in-house tests
ISO17025 OptiGen webpage; ISO 17025 outlines a quality management system designed to ensure that a laboratory meets both the technical competence requirements and management system requirements necessary to consistently deliver technically valid test results.
Other Recognized Accreditation
All SOPs meet ISO 17025 requirements
Quality Indicators - Procedures/ Services
Sample collected by - GTP specific
By owner and/or veterinarians and/or contracted laboratories
Laboratory ID, animal registration number, dog's name, and if available, witnessed permanent ID. All of the above, if provided with the order form, are included in the report (i.e. microchip, tattoo, registered name, number, date of birth and call name, along with unique sample/laboratory ID
Animal ID/ Sample Submission
Tattoo or microchip
Animal ID/ by GTP
Registration Number, Registered Name, Date of birth, gender.
Techincal handling proceedures - GTP specific
SOP (internal)
Reports meet ISO 17025 requirements. In addition to client and dog and sample ID information, all OptiGen reports include 3 sections regarding results: 1) Genotype; 2) Risk of developing diseaese being tested 3) Significance for breeding
Laboratory Mishandling Protocol
Research
Internal ethics and scientific review board consisting of professionals in field (PhD/board certified veterinary ophthalmologists/canine geneticists and PhD human geneticist
Test Development In-House
Details on Patents/Licenses Issued
Refereed Publications list