General Information
Orthopedic Foundation for Animals
Tests marketed for University of Missouri
Zip Code/ Postal Code
65201 3806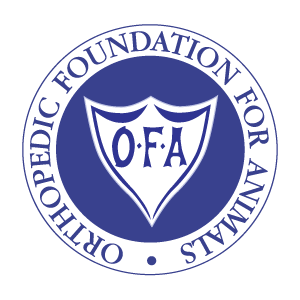 People
Lead Scientist/ Geneticist
Gary Johnson
Quality Indicators - GTP
Number of Tests with ISO/ details
None
Other Recognized Accreditation
Details of Other Accreditation
No
Quality Indicators - Procedures/ Services
Sample collected by - GTP specific
Samples are collected primarily via FTA cards. No limitations are placed on who collects the sample.
FTA cards supplied with collection kits are bar coded with an individualized dog id.
Techincal handling proceedures - GTP specific
No
Results are reported to the individual placing the order via email. Result emails include an attachment with an explanation of the test results. Results are also available to the individual placing the order via a secure web based link requiring a confirmation code. All results are recorded in the OFA database. Normal results are released on the OFA website. Abnormal results are released with the owner's authorization.
Laboratory Mishandling Protocol
Research
As the OFA does not maintain an in-house ethics committee or board, the only collaborations entered into are with those organisations with ethics committees and boards. It is a requirement of collaboration.
Test Development In-House
Refereed Publications list
(list in process)