General Information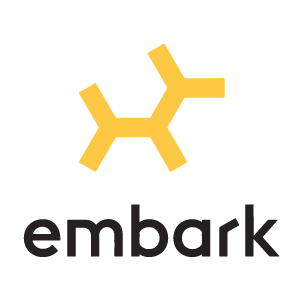 People
Lead Veterinarian Profile
Description of Lab Tech Qualifications
Illumina criteria
Quality Indicators - GTP
Embark laboratory ISO 13485:2003; out-sourced laboratory Illumina is a 9001 accredited business
ISO 13485:2003 specifies requirements for a quality management system where an organization needs to demonstrate its ability to provide medical devices and related services that consistently meet customer requirements and regulatory requirements applicable to medical devices and related services. 
Other Recognized Accreditation
ISAG Parentage Panel Used
No
Other Parentage Testing Details
Based on 200,000+ SNP markers
Quality Indicators - Procedures/ Services
Complimentary Sanger sequencing of specific test results
Inquiries handled on a case-by-case basis
Laboratory Mishandling Protocol
Quality Assurance and Issue Resolution
Probes undergo stringent quality control and assurance; mutations queried multiple times to ensure replicable results; questionable or concerning results are followed up with Sanger sequencing
Complimentary. Team of veterinary geneticists and breeder specialists to address any questions
Research
Data science in house. Wet lab outsourced for the time being.
Test Development More Info
Candidate probes designed by science team, QC at Ililumina
Doberman Diversity Project
Refereed Publications list
In preparation