Dachshund - Breed-specific Health Plans - Calculating the Severity|Impact of Diseases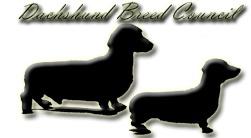 ---
Creating Health Plans that work...

 

"Using the GISID data together with our knowledge of the prevalence of conditions in Dachshunds we can refine our Health Plan priorities."

 

---

The Dachshund Breed Council takes a proactive approach to breed health management. Utilizing a variety of tools to improve understanding of health issues and their impact on the breed population informs development of Health Plans.

 

SEE the Breed Council's charts created to identify and manage the breed's health planning:

Disease Condition
Variety Affected

Disease Severity

[GISID score: 0-16]

Disease Prevalence

[Based on Health Surveys]

Age of Onset
Screening Tests
Breed Council Recommendations
Current Health Plan Status

 

 

Reporting on individual dog's health is made possible by online Reporting tools: https://sites.google.com/site/ukdachshundhealthreport/report-on-your-dachshund

 

 

Ian Seath (UK) from the Dachshund Breed Council will be speaking at the 3rd Dog Health Workshop!  "A total package: Innovative research, programs and communication by the Dachshund Breed Council".

 

 

 

 

---

General principles and tools for creating Health Surveys for any breed can be found on DWN HERE.

 
---
Report Entry
---
User Feedback