Alaskan Malamute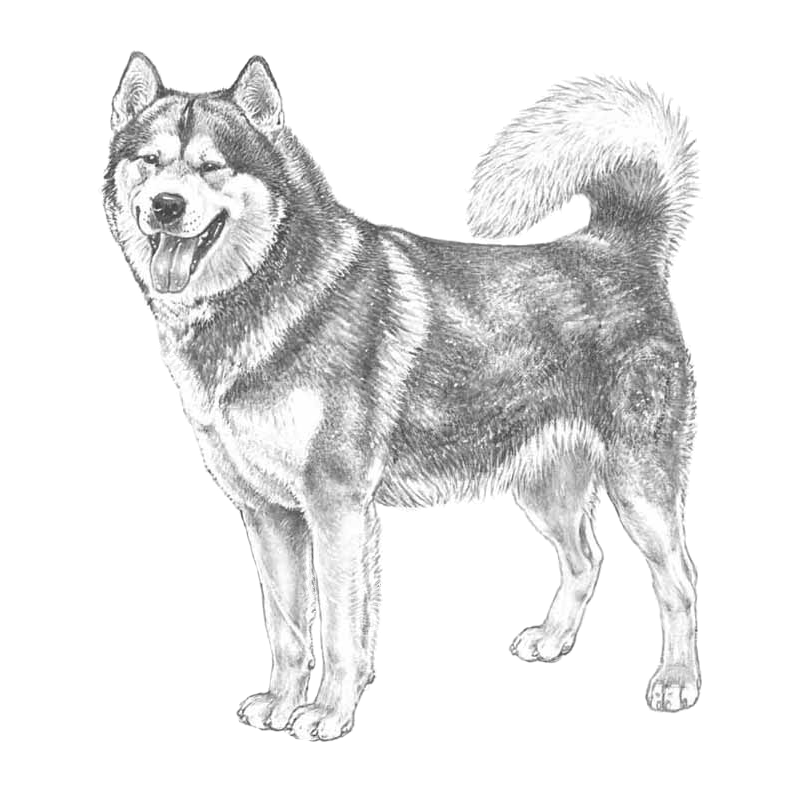 ---
---

Brief Description:

 

The Alaskan Malamute, one of the oldest Arctic sled dogs, is a powerful and substantially built dog with a deep chest and strong, well-muscled body.

Source: AKC

---

Links to Breed Descriptions:

 

View more videos on AKC's YouTube Channel

 

Alaskan Malamute Club of America (AMCA) Illustrated Standard: http://alaskanmalamute.org/wp-content/uploads/2014/10/Final-IS.pdf

 

See: The German Kennel Club (VDH) for information and video (if available).

(Hint: your browser should be able to Translate to English, at least for text (e.g., right click in Google Chrome or Internet Explorer).)

 

This and other breed videos are available in full length here

---

Other Names for Breed:

 

 

 

---

Country of Origin and Parent Breed Club:

 

Country of origin: USA

---

Health and Well-Being:

 

Some sources of health information include:
National kennel clubs and breed clubs (see, e.g. Breeding/Health Strategy Documents, below)
Population-level statistics (see, e.g., Swedish Insurance Data, below)
Research articles
Breed club surveys
---
Breed-Specific Articles:
ANOTHER LOOK AT THE ALASKAN MALAMUTE
Originally written by Sharon Weston, AMCA JE Coordinator for the January 2013 edition of ShowSight magazine.
Robin Haggard and Jim Kuehl
[Originally written for Showsight Magazine in January 2013 Edition]
Internal - retained for archival purposes>>>
---
Breed Standards:
There are numerous breed standards.
The basis of breed/conformation shows is the judging of pedigree dogs against the 'Breed Standard', which is a picture in words that describes the range of features that are deemed appropriate for the breed.
Three of the major international standards are:
---
Breed-Specific Statistics:
---
Breeding/Health Strategy Documents:
Health/Breeding Strategy Documents and Links:
The Kennel Club, UK: Breed Watch
Sweden: Breed-specific Breeding Strategies: (in Swedish) and/ or English summary
US: OFA: CHIC: https://www.ofa.org/recommended-tests?breed=AM&var=
---
Breed-Specific DNA Tests:
The Kennel Club list of DNA tests available for each breed along with an indication as to whether the test is part of the Assured Breeder Scheme (recommended or required) and whether it is recorded on the Kennel Club registration database
---
Other Breed-Specific Webpages:
---
Breed-Specific Research:
A Gly98Val Mutation in the N-Myc Downstream Regulated Gene 1 (NDRG1) in Alaskan Malamutes with Polyneuropathy (2013)
Genetics of the Alaskan Malamute Chondrodysplasia Syndrome (1972)
---
Breed Clubs:
We are listing sites for breed clubs with health or other information that might be helpful. Follow links below.
Canada: Alaskan Malamute Club of Canada
Germany: Alaskan Malamute Club e.V.
USA: Alaskan Malamute Club of America
---
---
User Feedback