Australian Terrier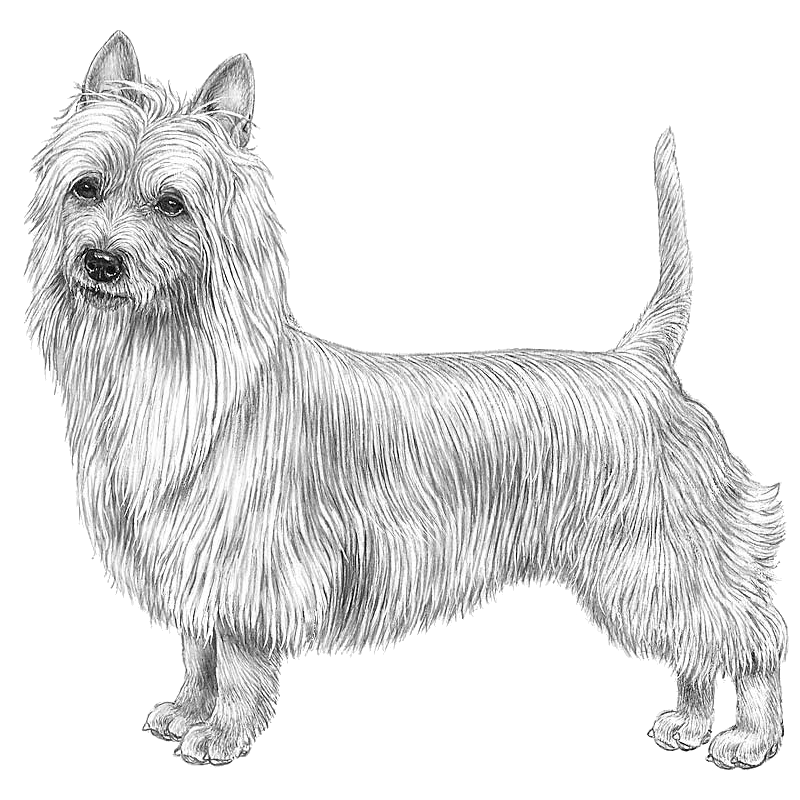 ---
---

Brief Description:

 

The Australian Terrier, one of the smallest of the working Terriers, was bred to be both a helper and companion in rough times and terrain. A native dog (known as the "rough-coated terrier") and a close relative of the old Scotch dog of Great Britain (not to be confused with the present-day Scottish Terrier) are believed to have been cross-bred with a number of other breeds of British stock to produce the fast, sturdy, weather-resistant and fearless little dog that the settlers needed as they expanded the frontiers of their country.

Source: Australian Terrier Club

---

Links to Breed Descriptions:

 

THE AUSTRALIAN TERRIER: A Presentation For Judges By The Australian Terrier Club of America Inc.

 

 

---

Health and Well-Being:

 

Some sources of health information include:
National kennel clubs and breed clubs (see, e.g. Breeding/Health Strategy Documents, below)
Population-level statistics (see, e.g., Swedish Insurance Data, below)
Research articles
Breed club surveys
---
Breed-Specific Articles:
A Once in a Lifetime Dog: Australian Terrier Breed Column, August 2016 issue
---
Breed Standards:
There are numerous breed standards.
The basis of breed/conformation shows is the judging of pedigree dogs against the 'Breed Standard', which is a picture in words that describes the range of features that are deemed appropriate for the breed.
Three of the major international standards are:
FCI (Federation Cynologique Internationale)
---
Breed-Specific Statistics:
1. Finland: FKC Database: Australian Terriers
2. Australianterrierikerho ry: Health Reports/Statistics
---
Breeding/Health Strategy Documents:
Health/Breeding Strategy Documents and Links:
1. The Kennel Club, UK: Breed Watch
2. Sweden: Breed-specific Breeding Strategies: (in Swedish) and/ or English summary
3. Finland: Breeding Strategy
Health Surveys & Questionnaires:
---
Breed-Specific DNA Tests:
The Kennel Club list of DNA tests available for each breed along with an indication as to whether the test is part of the Assured Breeder Scheme (recommended or required) and whether it is recorded on the Kennel Club registration database.
---
Breed Clubs:
We are listing sites for breed clubs with health or other information that might be helpful. Follow links below.
Finland: Australianterrierikerho ry
Sweden: Svenska Aussieklubben
UK: The Australian Terrier Club of Great Britain
USA: Australian Terrier Club of America
---
---
Report Entry
---
User Feedback