Boxer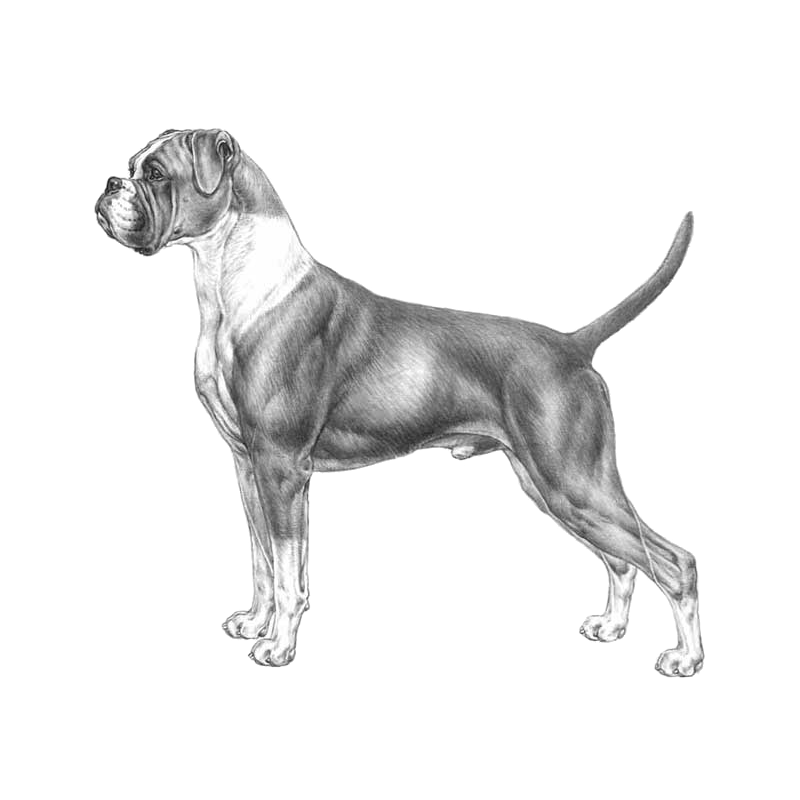 ---
---

Brief Description:

 

The Boxer is a medium sized, smooth coated, sturdy dog of compact, square build and strong bone. His muscles are taut, strongly developed and moulded in appearance. His movement is lively, powerful with noble bearing. The Boxer must be neither cumbersome nor heavy, nor light or lacking in body substance.

Source: FCI

---

Links to Breed Descriptions:

 

 

See: The German Kennel Club (VDH) for information and video (if available).
(Hint: your browser should be able to Translate to English, at least for text (e.g., right click in Google Chrome or Internet Explorer).)

 

This and other breed videos are available in full length here

 

 

View more videos on AKC's YouTube Channel

 

 

View more videos on SCC's YouTube Channel

 

 

The American Boxer Club:  American Boxer Club Presents -- Judging The Boxer 

 

This presentation is available in Powerpoint

 

---

Other Names for Breed:

 

German Boxer
Deutscher boxer
Boxer allemand
Boxer alemán

 

---

Country of Origin and Parent Breed Club:

 

Country of origin: Germany

 

---

Health and Well-Being:

 

Some sources of health information include:
National kennel clubs and breed clubs (see, e.g. Breeding/Health Strategy Documents, below)
Population-level statistics (see, e.g., Swedish Insurance Data, below)
Research articles
Breed club surveys
---
Breed Standards:
There are numerous breed standards.
The basis of breed/conformation shows is the judging of pedigree dogs against the 'Breed Standard', which is a picture in words that describes the range of features that are deemed appropriate for the breed.
Three of the major international standards are:
---
Breed-Specific Statistics:
1. Swedish Insurance Data
Breed-specific information on rates of disease and death from Agria Pet Insurance (Agria Djurförsäkring) is available for many breeds.
This breed has information on Veterinary Care and Life Insurance.
2. Registration Statistics
---
Breeding/Health Strategy Documents:
Health/Breeding Strategy Documents and Links:
The Kennel Club, UK: Breed Watch
Sweden: Breed-specific Breeding Strategies: (in Swedish) and/ or English summary
Finland
Health Surveys:
The Kennel Club: Boxer Pedigree Breed Health Survey
ABC Foundation: Health Report: https://www.abcfoundation.org/ABC-Health-Report-March-2012/ABC_HealthReport.html
---
Breed-Specific DNA Tests:
The Kennel Club list of DNA tests available for each breed along with an indication as to whether the test is part of the Assured Breeder Scheme (recommended or required) and whether it is recorded on the Kennel Club registration database.
---
Other Breed-Specific Webpages:

Purpose: International: Boxer enthusiasts committed to preventing the global spread of Juvenile Kidney Disease in Boxers
Creators/Contributors:
Dr Bruce Cattanach (Geneticist UK)
Sheila Cartwright (Virologist UK)
Prof Jo Peters (Geneticist UK)
Dr Lynn Kincla (Geneticist NZ)
Pia Lannermalm (former Swedish Boxer Club health committee Sweden)
Virginia Zurflieh (former secretary newsletter editor ABCF & ABC Health Committee USA)
Contributions from: Dr Rafal Francikiewicz MD (Medical Doctor Australia)
The Boxer Juvenile Kidney Disease (JKD) website includes in depth information and links to numerous publications on JKD / JRD; contains regional/country specific pedigrees of Boxers reported to have produced affected offspring; information on Juvenile Kidney Disease; Agria insurance data analysis and statistics on disease incidence for all breeds.
---
Breed-Specific Research: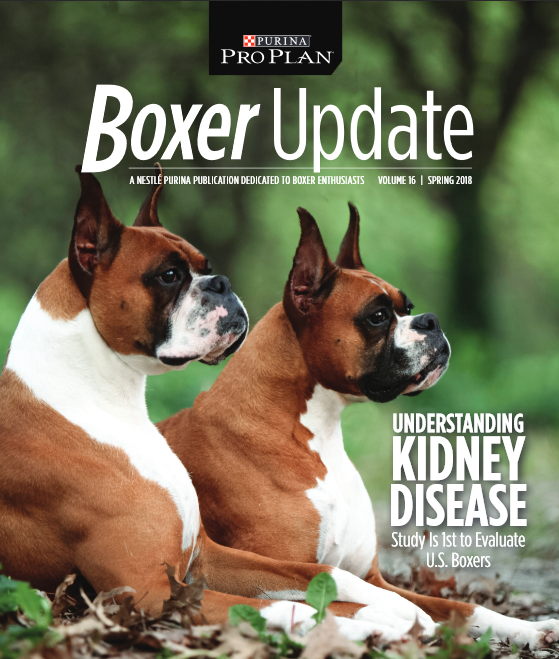 https://www.americanboxerclub.org/PDF/boxerupdate_spr2018.pdf
---
Breed Clubs:
We are listing sites for breed clubs with health or other information that might be helpful. Follow links below.
INTERNATIONAL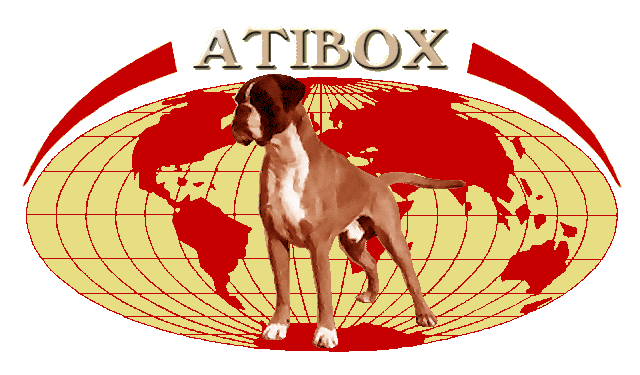 Founded in 1950, The Association Technique Internationale du Boxer (ATIBOX) is preserving the technical interests of the breed German Boxer on an international basis. ATIBOX promotes and encourages the breeding, the working and the beauty shows, as well as education and research. "Under the designation of Association Technique Internationale du Boxer (ATIBOX) and in accordance with all FCI (Fédération Cynologique Internationale) rules, has been founded an International Technical Commission by the Organizations of boxer kennel clubs in various countries. Since the 19.02.2006, ATIBOX has a cooperation agreement with the FCI."  Read more about ATIBOX at: Convention of the ASSOCIATION TECHNIQUE INTERNATIONALE DU BOXER (ATIBOX).  See the Events Calendar for expositions information.  Member countries are listed here. The country listings include website links and contacts. Cecilie Strømstad is in charge of the ATIBOX Health Commission. Contact: ceciliestromstad@gmail.com. Also see:  ATIBOX Health Survey Information and the Judges Round Table document  for further information.
---
Australia: Boxer Association of Victoria
Canada: Boxer Club of Canada
Ireland: Irish Boxer dog Club
Sweden: Svenska Boxerklubben
USA: The American Boxer Club
---
---
User Feedback