English Springer Spaniel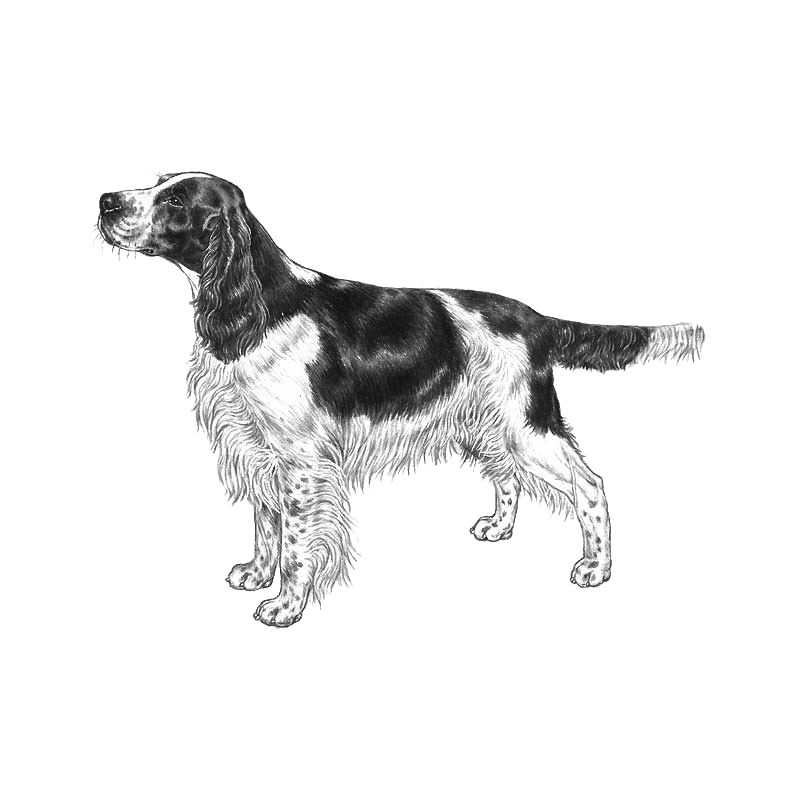 ---
---

Brief Description:

 

The name 'Springer' is derived from the use of this type of Spaniel to startle the bird into the air so that they spring upwards. The English Springer, with his black-and-white or liver-and-white markings, is the traditional dog for the rough-shooter – a dog capable of working tirelessly all day; ready to enter water even when he has to break ice to do it.

Source: The Kennel Club

---

Links to Breed Descriptions:

 

View more videos on AKC's YouTube Channel

 

---

Other Names for Breed:

 

Engelsk springer spaniel
Springer spaniel inglés

 

 

---

Country of Origin and Parent Breed Club:

 

Country of Origin: England

Parent breed club: The English Springer Spaniel Club (UK)

 

---

Health and Well-Being:

 

Some sources of health information include:
National kennel clubs and breed clubs (see, e.g. Breeding/Health Strategy Documents, below)
Population-level statistics (see, e.g., Swedish Insurance Data, below)
Research articles
Breed club surveys
---
Breed-Specific Articles:
---
Breed Standards:
There are numerous breed standards.
The basis of breed/conformation shows is the judging of pedigree dogs against the 'Breed Standard', which is a picture in words that describes the range of features that are deemed appropriate for the breed.
Three of the major international standards are:
---
Breed-Specific Statistics:
1. Swedish Insurance Data
Breed-specific information on rates of disease and death from Agria Pet Insurance (Agria Djurförsäkring) is available for many breeds.
This breed has information on Veterinary Care and Life Insurance.
---
Breeding/Health Strategy Documents:
Health/Breeding Strategy Documents and Links:
The Kennel Club, UK: Breed Watch
Sweden: Breed-specific Breeding Strategies: (in Swedish) and/ or English summary
Finland
Health Surveys:
English Springer Spaniel Online Health Reporting Website
This website includes a report of a Health Survey conducted in 2013 for English Springer Spaniels living in the UK only. "A major UK ESS Breed Health Survey was carried out over a three month period from 1st May - 31st July 2013.   The Survey attracted an unprecedented total of 5,017 responses, representing 4,327 current dogs and 690 dogs that died between January 2008 and July 2013, making it by far the largest survey of the breed ever carried out in the UK."

---
Breed-Specific DNA Tests:
The Kennel Club list of DNA tests available for each breed along with an indication as to whether the test is part of the Assured Breeder Scheme (recommended or required) and whether it is recorded on the Kennel Club registration database.
---
Other Breed-Specific Webpages:
English Springer Spaniel Field Trial Association: The Spaniel Manual
---
Breed-Specific Research:
---
Breed Clubs:
We are listing sites for breed clubs with health or other information that might be helpful. Follow links below.
Canada: English Springer Spaniel Club of Canada
UK:  The English Springer Spaniel Club
The Kennel Club: English Springer Spaniel
---
---
User Feedback