Pharaoh Hound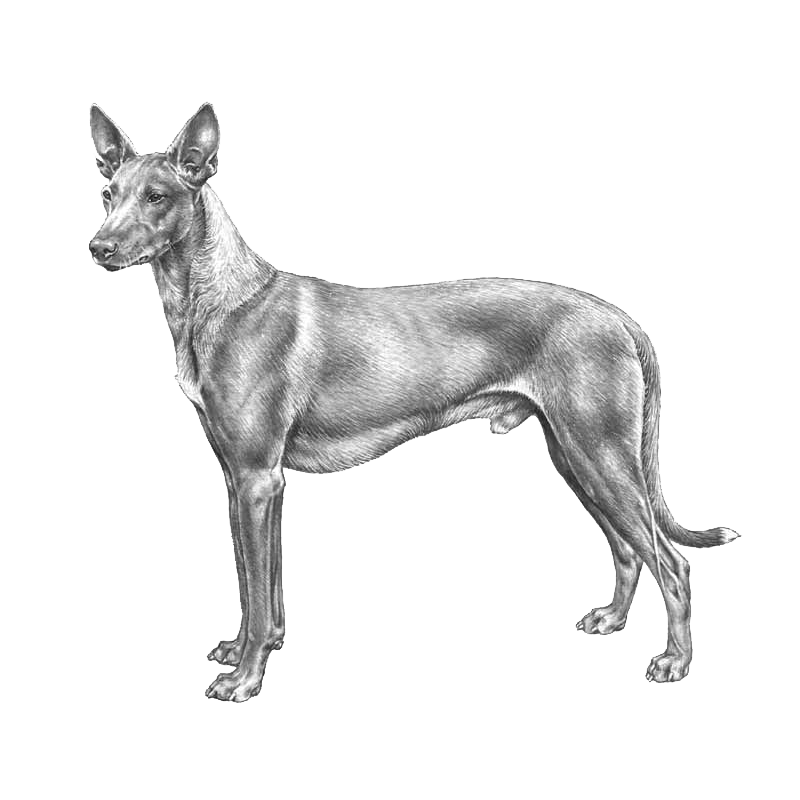 ---
---

Brief Description:

 

Medium-sized and of noble bearing, the Pharaoh Hound should be graceful, powerful, and above all - fast. Coat color can range from tan to chestnut to red golden, with white markings on the tip of the tail, chest, toes and on the center line of the face. A unique breed characteristic is their "blush" - when happy or excited, the nose and ears turn a deep rose color. Today, their willingness to please makes them excellent candidates for hunting, obedience and lure coursing.

---

Links to Breed Descriptions:

 

 

The "Dog of the Rabbit" and its Importance for the Rural Culture of Malta  

 

Meet the Pharaoh Hound — the Dog That Hunts With Ferrets

 

Canine Journal: Meet the Pharaoh Hound

---

Other Names for Breed:

 

Faraohund

Kelb tal-Fenek

Maltese Rabbit Dog

Chien du pharaon

Lévrier du Pharaon

---

Country of Origin and Parent Breed Club:

 

Country of origin: Malta

---

Health and Well-Being:

 

Some sources of health information include:
National kennel clubs and breed clubs (see, e.g. Breeding/Health Strategy Documents, below)
Population-level statistics (see, e.g., Swedish Insurance Data, below)
Research articles
Breed club surveys
---
Breed-Specific Articles:
Maltese kelb tal-fenek is pure and unique breed – study
Call for kelb tal-fenek to be protected
From 2015... Genetic survey on the Maltese Rabbit Dog (Il-Kelb tal-Fenek)
Pharaoh hounds in Malta
---
Breed Standards:
There are numerous breed standards.
The basis of breed/conformation shows is the judging of pedigree dogs against the 'Breed Standard', which is a picture in words that describes the range of features that are deemed appropriate for the breed.
Three of the major international standards are:
FCI (Federation Cynologique Internationale)
---
Breed-Specific Statistics:
1. UK: Population analysis of the Pharaoh Hound breed
---
Breeding/Health Strategy Documents:
Health/Breeding Strategy Documents and Links:
The Kennel Club, UK: Breed Watch
Sweden: Breed-specific Breeding Strategies: (in Swedish) and/ or English summary

Finland: Breeding Strategy:

F

AARAOKOIRAN JALOSTUK

SEN TAVOITEOHJELMA

201

5-

201

9


https://jalostus.kennelliitto.fi/RotuPDF.ashx?R=248&T=2
      4. CHIC: http://www.caninehealthinfo.org/brdreqs.html?breed=PH
HEALTH SURVEYS
---
Breed-Specific DNA Tests:
The Kennel Club list of DNA tests available for each breed along with an indication as to whether the test is part of the Assured Breeder Scheme (recommended or required) and whether it is recorded on the Kennel Club registration database: http://www.dogwellnet.com/content/_/health-and-breeding/screening-tests/dna/dna-tests-for-use-in-breeding-decisions/the-kennel-club-breed-specific-dna-tests-upd-r234
---
Other Breed-Specific Webpages:
Kelb tal-Fenek - National Hound of Malta
Svenska Farao och Cirnecoklubben :  RAS Kompendium
---
Breed Clubs:
We are listing sites for breed clubs with health or other information that might be helpful. Follow links below.
UK: The Pharaoh Hound Club: http://www.pharaohhoundclub.co.uk/
US: PHARAOH HOUND CLUB OF AMERICA: http://www.ph-club.org/
---
---
User Feedback