Staffordshire Bull Terrier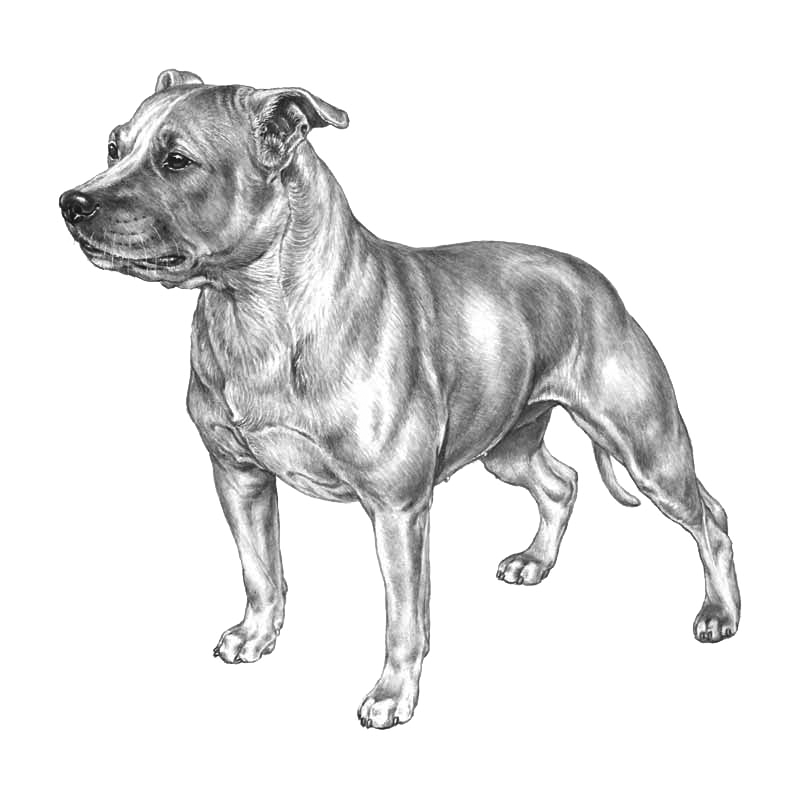 ---
---

Brief Description:

 

The Staffordshire Bull Terrier (informally: Staffie, Stafford, Staffy or Staff) is a medium-sized, short-coated breed of dog.

Source: http://en.wikipedia.org/wiki/Staffordshire_Bull_Terrier

---

Links to Breed Descriptions:

 

 

 

AKC Video (link - https://youtu.be/VDK2RTn3J48😞

 

 

View more videos on AKC's YouTube Channel: https://www.youtube.com/user/AmericanKennelClub

 

 

 

The Staffordshire Bull Terrier Interpretation & Illustration of the Written Breed Standard  

Published on May 26, 2014  

The Staffordshire Bull Terrier Interpretation & Illustration of the Written Breed Standard V13 - Available as a Power Point presentation. Please contact editor@thestaffordknot.com - 27/5/14 ©TSK, Inc. a 501c3 Registered Charity A written and illustrative guide to the Staffordshire Bull Terrier - Seminar Illustrations by Maurizio Molinari Co-Authored by Jason Nicolai & Lynn Caswell *DISCLAIMER All drawings depict actual Staffords (both living and deceased). No dog is perfect. Therefore, the illustrations are included to assist in explaining the written breed standard and may or may not be "ideal" in every case. Thank you for permissions granted from (owners, breeders, photographers) for the use of likenesses of the dogs drawn in this presentation.

 

 

---

Other Names for Breed:

 

Staffordshire bullterrier

The Staffordshire Bull Terrier should not be confused with the American Staffordshire Terrier

 

 

---

Country of Origin and Parent Breed Club:

 

UK: Staffordshire Bull Terrier Club: http://www.thesbtc.co.uk/

 

---

Health and Well-Being:

 

Some sources of health information include:
National kennel clubs and breed clubs (see, e.g. Breeding/Health Strategy Documents, below)
Population-level statistics (see, e.g., Swedish Insurance Data, below)
Research articles
Breed club surveys
---
Breed-Specific Articles:
---
Breed Standards:
There are numerous breed standards.
The basis of breed/conformation shows is the judging of pedigree dogs against the 'Breed Standard', which is a picture in words that describes the range of features that are deemed appropriate for the breed.
Three of the major international standards are:
---
Breed-Specific Statistics:
1. Swedish Insurance Data
Breed-specific information on rates of disease and death from Agria Pet Insurance (Agria Djurförsäkring) is available for many breeds.
This breed has information on Veterinary Care and Life Insurance.
2. UK: The Kennel Club: Population analysis of the Staffordshire Bull Terrier breed
3. Finland: Database: Staffordshire Bull Terrier: https://jalostus.kennelliitto.fi/frmEtusivu.aspx?R=76
---
Breeding/Health Strategy Documents:
Health/Breeding Strategy Documents and Links:
The Kennel Club, UK: Breed Watch
Sweden: Breed-specific Breeding Strategies: (in Swedish) and/ or English summary
Finland
Health Surveys
UK:
US:
---
Breed-Specific DNA Tests:
The Kennel Club list of DNA tests available for each breed along with an indication as to whether the test is part of the Assured Breeder Scheme (recommended or required) and whether it is recorded on the Kennel Club registration database.http://dogwellnet.com/content/health-and-breeding/screening-tests/dna/dna-tests-for-use-in-breeding-decisions/the-kennel-club-breed-specific-dna-tests-updated-march-2015-r234/
Staffordshire Bull Terrier DNA screening
Distinguishing between clear, carrier and affected dogs
See results for L-2 Hydroxy Glutaric Aciduria (L-2HGA) & Hereditary Cataract (HC-HSF4) at:
---
Other Breed-Specific Webpages:
BPH Sweden: Svenska Staffordshire Bullterrierklubben:  http://media.ssbtk.se/2014/01/20150608-BPH-staffordshire-bullterrrier-2.pdf
"The document contains a review of how BPH data is reported on SKK Breeding data. There is also bar graphs which, with greater clarity, show the spread for the dogs' reactions in the different moments. Furthermore, a reflection of the behaviors / values is made current breed shows."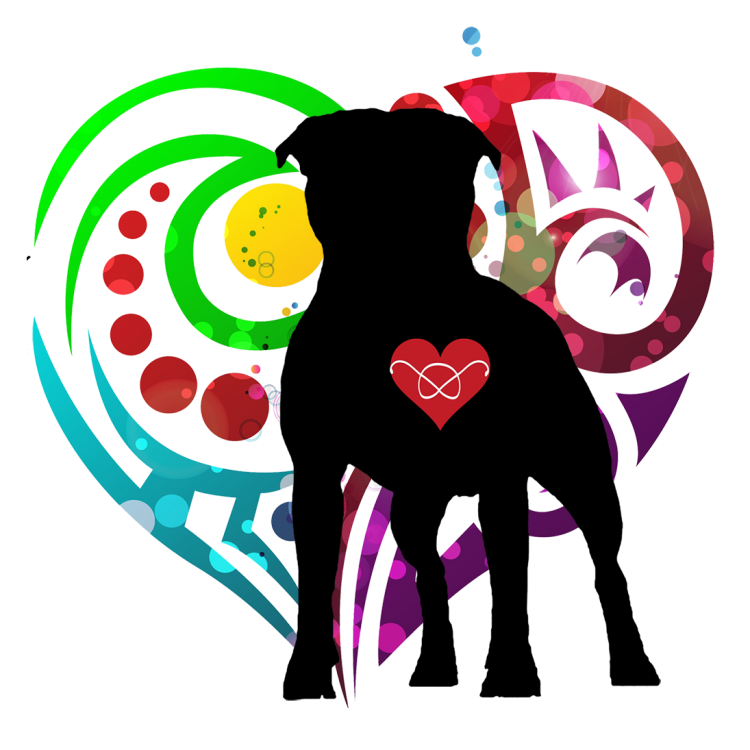 The Stafford Knot
From breed health to breeding, judging, breed history and rescue, the beautiful and thoughtfully presented Stafford Knot website contains a treasure trove of helpful educational articles on the Staffordshire Bull terrier.  
Articles...
Modern Dog Magazine: The Staffordshire Bull Terrier -- The Right Staff
BBC News: Staffordshire bull terriers: A question of class?
The Bully Breeds: History of The Staffordshire Bull Terrier.
Westminster 2017: Staffordshire Bull Terriers Breed Judging:
National Dog Show - 2017 NDS Staffordshire Bull Terrier, Terrier Group, see the Staffordshire Bull Terrier compete in the Terrier Group at the 2017 National Dog Show.
---
Breed-Specific Research:
Animal Health Trust: Persistent Hyperplastic Primary Vitreous: https://www.aht.org.uk/cms-display/research_phpv.html
---
Breed Clubs:
We are listing sites for breed clubs with health or other information that might be helpful. Follow links below.
UK: Staffordshire Bull Terrier Club: http://www.thesbtc.co.uk/
       East Anglian Staffordshire Bull Terrier Club: http://www.eastangliansbtclub.co.uk/
US: Staffordshire Bull Terrier Club Of America: http://www.sbtca.com/
Finland: Staffordshirenbullterrieriyhdistys ry: http://www.staffordshirenbullterrieriyhdistys.fi/
Sweden: Svenska Staffordshire Bull Terrier Klubben: http://ssbtk.se/
Germany: Gellschaft der Bullterrier-Freunde E.V: http://www.gb-f.de/
Canada: Staffordshire Bull Terrier Club of Canada: https://www.staffordcanada.com/
---
---
User Feedback