Tibetan Spaniel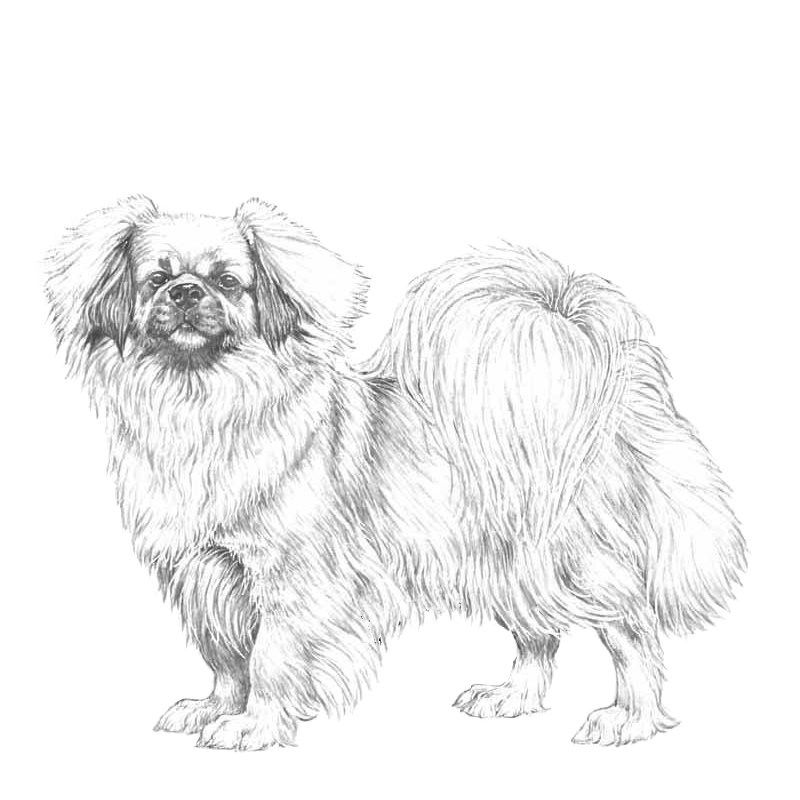 ---
---

Brief Description:

 

The Tibetan Spaniel is a breed of assertive, small, intelligent dogs originating over 2,500 years ago in the Himalayan mountains of Tibet. They share ancestry with the Pekingese, Japanese Chin, Shih Tzu, Lhasa Apso, Tibetan Terrier and Pug.

---

Links to Breed Descriptions:

 

 

 

---

Other Names for Breed:

 

Simkhyi

Tibetansk Spaniel

---

Health and Well-Being:

 

Some sources of health information include:
National kennel clubs and breed clubs (see, e.g. Breeding/Health Strategy Documents, below)
Population-level statistics (see, e.g., Swedish Insurance Data, below)
Research articles
Breed club surveys
---
Breed-Specific Articles:

Canine Chronicle: Breed Priorities – The Tibetan Spaniel
AKC breed judges and mentors contributed to content in this article written by Nikki Riggsbee .
The Tibetan Spaniel Network
Origin: http://tibbies.net/learn/origin-of-tibetan-spaniels/
Interview: http://tibbies.net/articles/interview-with-gonsar-rinpoche/
---
Breed Standards:
There are numerous breed standards. The basis of breed/conformation shows is the judging of pedigree dogs against the 'Breed Standard', which is a picture in words that describes the range of features that are deemed appropriate for the breed.
Three of the major international standards are:
---
Breed-Specific Statistics:
1. Swedish Insurance Data Breed-specific information on rates of disease and death from Agria Pet Insurance (Agria Djurförsäkring) is available for many breeds.
2.  Finland: FKC Database: https://jalostus.kennelliitto.fi/frmEtusivu.aspx?Lang=fi&R=231
3.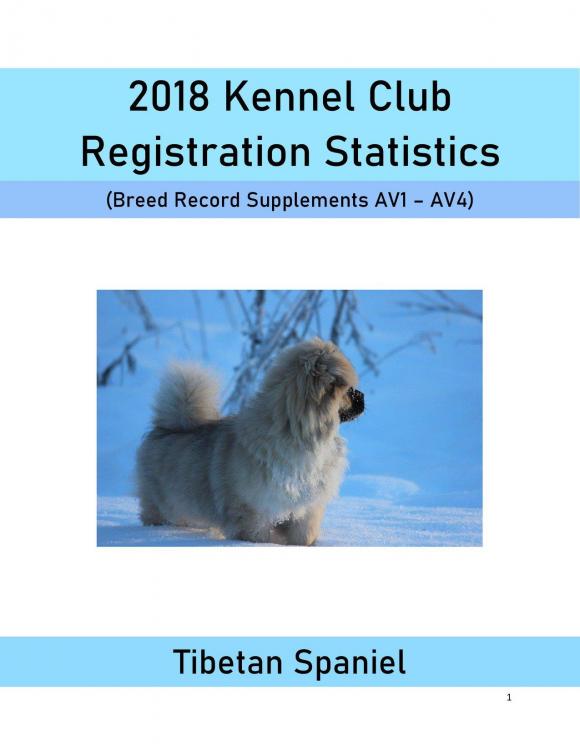 UK-KC: 2018 Breed Record Supplement Tibetan Spaniel - posted by Cassie Smith: Cruffa FB Group-files section:  https://www.facebook.com/download/preview/628064917962690 -- (Internal) - TibetanSpanielBreedRecords2018.pdf
Health Surveys
UK-KC: Summary results of the 2004 & 2014 Purebred Dog Health Surveys for Tibetan Spaniels:
Population analysis of the Tibetan Spaniel breed
Tibetan Spaniel Kennel Club Registrations
2009-227, 2010-232, 2011-217, 2012-193, 2013-140, 2014-161, 2015-169, 2016-169, 2017-169, 2018-154
---
Breeding/Health Strategy Documents:
Health/Breeding Strategy Documents and Links:
The Kennel Club, UK: Breed Watch
Sweden: Breed-specific Breeding Strategies: (in Swedish) and/ or English summary
US: OFA: CHIC: https://www.ofa.org/recommended-tests?breed=TS
See PRA pedigree information available at Tiibetinspanielit ry - http://www.tiibetinspanielit.fi/jalostus/pra-sukutaulut
---
Breed-Specific DNA Tests:
The Kennel Club list of DNA tests available for each breed along with an indication as to whether the test is part of the Assured Breeder Scheme (recommended or required) and whether it is recorded on the Kennel Club registration database: http://www.dogwellnet.com/content/_/health-and-breeding/screening-tests/dna/dna-tests-for-use-in-breeding-decisions/the-kennel-club-breed-specific-dna-tests-upd-r234
The Kennel Club: DNA test Progressive Retinal Atrophy 3 (PRA 3) - Screening results for Tibetan Spaniel
---
Breed Clubs:
We are listing sites for breed clubs with health or other information that might be helpful. Follow links below.
US: Tibetan Spaniel Club of America: https://www.tsca.ws/
Sweden: Svensk Specialklubb för Tibetansk Spaniel: http://tibetanskspaniel.org/
UK: Tibetan Spaniel Association: http://tibetanspanielassoc.co.uk/
Finland: Tiibetinspanielit ry: http://www.tiibetinspanielit.fi/ -
Don't miss the Tiibetinspanielit ry's  links page for a number of articles and resources: http://www.tiibetinspanielit.fi/linkit
---
---
User Feedback