Poster Invitation for 4th IDHW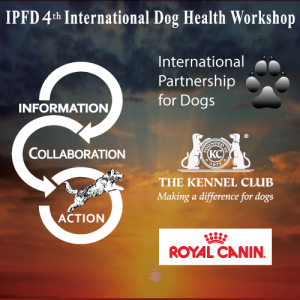 ---
We invite all participants of the 4th International Dog Health Workshop (IDHW) to present a poster to facilitate information transfer and foster networking opportunities. Posters will be displayed from the Thursday reception until Saturday lunch in the reception/coffee/public areas at the workshop venue.

If you wish to present a poster, please follow the link below for submission requirements.
Requests to submit a poster must be received by Monday, April 29, at the latest. You will be informed within 5 days if it is accepted. 

 

 

Click here to view the IDHW poster presentation invitation (PDF)

 

 

We thank everyone for their interest in submitting a poster, and we look forward to seeing you at the 4th IDHW!

 

 
---
User Feedback