Vet Record News - 4th IDHW workshop - "Improving the health of pedigree dogs"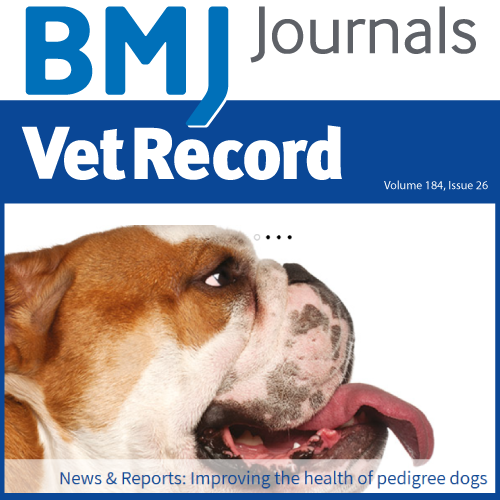 ---
29 June 2019 |VET RECORD - Volume 184, Issue 26
Improving the health of pedigree dogs

By Suzanne Jarvis

 

"A RANGE of actions are needed to improve the health of pedigree dogs, and multiple stakeholders must be engaged for progress to be made.That was the outcome from the fourth International Dog Health Workshop (IDHW), held earlier this month and hosted by the International Partnership for Dogs (IPFD) and The Kennel Club in the UK."

 

---

 

Article:

View Full Text... http://dx.doi.org/10.1136/vr.l4428
PDF: https://veterinaryrecord.bmj.com/content/vetrec/184/26/782.1.full.pdf
 

(Internal) Improving the health of pedigree dogs.pdf

---

This article includes comments made by the IPFD's CEO, Brenda Bonnett, The Kennel Club's Caroline Kisko, Dan O'Neill, senior lecturer in companion animal epidemiology at the Royal Veterinary College, and BVA's Daniella Dos Santos - comments focused on stakeholder involvement and actions for dog health, well-being and welfare. 

 

 

Also see: DWN's 4th International dog Health Workshop index for Pre and Post meeting resources - recommended reading, presentations from plenary talks, posters, theme outcomes and more...

 

 

 

 

 
---
Report Entry
---
User Feedback