Elkhound, Norwegian Grey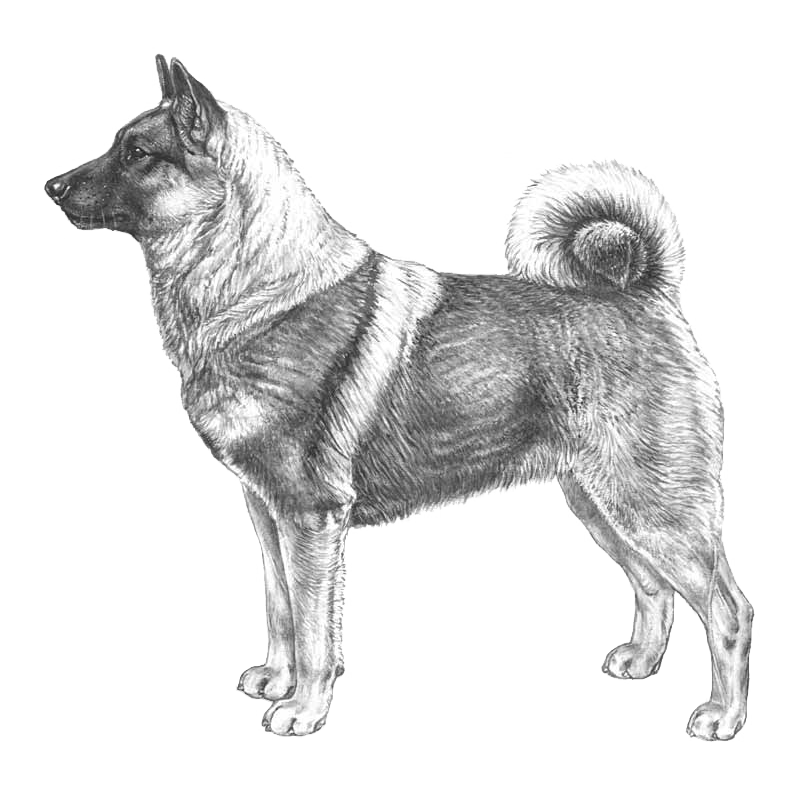 ---
---

Brief Description:

 

The Norwegian Elkhound is one of the ancient Northern Spitz-type breed of dog and is the National Dog of Norway. The Elkhound has served as a hunter, guardian, herder, and defender.

Source: Wikipedia

---

Links to Breed Descriptions:

 

NKK: Norwegian Elkhound (grey)

 

View more videos on AKC's YouTube Channel

---

Other Names for Breed:

 

Norsk Elghund
Grå Norsk Elghund
Gray Norwegian Elkhound
Small Grey Elk Dog
Norwegian Moose Dog
Harmaa norjanhirvikoira
Norsk älghund, grå (gråhund)

---

Country of Origin and Parent Breed Club:

 

Country of origin: Norway

---

Health and Well-Being:

 

Some sources of health information include:
National kennel clubs and breed clubs (see, e.g. Breeding/Health Strategy Documents, below)
Population-level statistics (see, e.g., Swedish Insurance Data, below)
Research articles
Breed club surveys
---
Breed Standards:
There are numerous breed standards. The basis of breed/conformation shows is the judging of pedigree dogs against the 'Breed Standard', which is a picture in words that describes the range of features that are deemed appropriate for the breed. Three of the major international standards are:
---
Breed-Specific Statistics:
1. Swedish Insurance
Data Breed-specific information on rates of disease and death from Agria Pet Insurance (Agria Djurförsäkring) is available for many breeds. This breed has information on Veterinary Care and Life Insurance.
2. Norway: Statistics
---
Breeding/Health Strategy Documents:
Health/Breeding Strategy Documents and Links:
The Kennel Club, UK: Breed Watch
Sweden: Breed-specific Breeding Strategies: (in Swedish) and/ or English summary
Finland
Breed Health Surveys:
The Kennel Club: Norwegian Elkhound Pedigree Breed Health Survey
---
Breed-Specific DNA Tests:
The Kennel Club list of DNA tests available for each breed along with an indication as to whether the test is part of the Assured Breeder Scheme (recommended or required) and whether it is recorded on the Kennel Club registration database.
---
Breed Clubs:
We are listing sites for breed clubs with health or other information that might be helpful. Follow links below.
Finland: Suomen harmaa hirvikoirajärjestö - Finska Jämt- och Gråhundklubben (SHHJ-FJK)
Norway:  Norske elghundklubbers forbund
Norsk Elghund Grå
Sweden: Svenska Gråhundklubben
---
---
Report Entry
---
User Feedback