2018 - SKK's work for brachycephalic health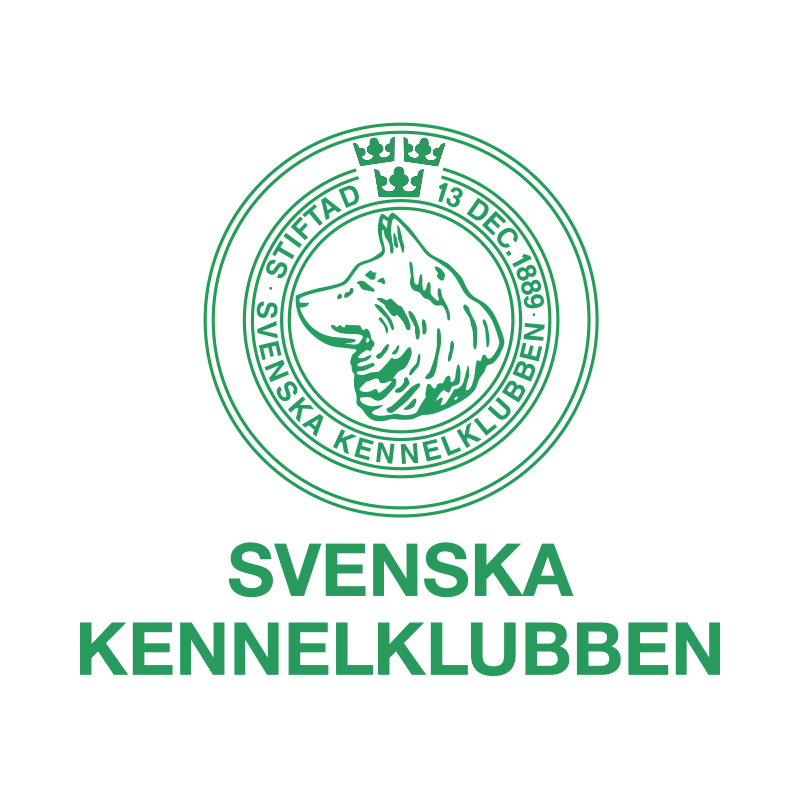 ---
SWEDEN

Collaboration and problem solving -- brachycephalic breeds... thanks goes to the SKK for their continued work to address health and welfare issues in dog breeds.

Here you will find information pertaining to management of brachycephalic dog breeds - discussion and actions - by representatives from Swedish Veterinary Association, the Swedish Board of Agriculture, the County Administrative Board, the Swedish University of Agricultural Sciences and SKK. 

 

Many thanks go to SKK's Linda Andersson for sharing this write-up with the DogWellNet community.

---

Reporting of surgeries and deaths in brachycephalic dogs

In April 2018, the Swedish kennel club introduced the possibility to report surgery in the respiratory tract of brachycephalic dogs with clinical problems.

A possibility to report surgery on brachycephalic dogs have been requested for a long time from veterinarians and the Swedish kennel clubs´ (SKK) breed clubs. In a veterinary petition 2015*, a letter signed by hundreds of Swedish veterinarians, was sent to SKK and the Swedish Agriculture Agency with the wish for increased cooperation to reduce respiratory problems in brachycephalic dogs.

The letter contained six action proposals, one of which was reporting of surgeries in the respiratory tract and subsequent stops in the SKK database that state that the individual is not allowed to be used for breeding.

Working groups

The already existing Joint action group for dog welfare, consisting of representatives from Swedish Veterinary Association, the Swedish Board of Agriculture, the County Administrative Board, the Swedish University of Agricultural Sciences and SKK, appointed six working groups based on the letter's proposal. A steering group of representatives from among others, the initiators of the veterinary petition, SKK, Swedish Society of Veterinary Medicine and initially the Swedish Board of Agriculture, was summoned to coordinate the work.

One of the groups, with a representative from the Swedish Board of Agriculture, was tasked to investigate the possibility to introduce mandatory reporting and registration of surgeries. The group was also assigned to analyze if it would be possible to make the reporting compulsory with the Swedish Board of Agriculture as registrar.

Why is reporting required?

Under Swedish legislation and SKK rules, it is forbidden to breed from dogs with diseases or disabilities. If a dog due to clinical problems caused by its brachycephalic features has to undergo surgery, this dog may not be used in breeding. Since this has happened despite the rules, a tool is required that enables compliance with the rules and provides clear signals that it is not compatible with the law to use a surgically corrected individual in breeding. The reporting also enables monitoring of the worst affected individuals in the long term and possible application of other regulations.

How to report?

The working group investigating the registration concluded that it was not possible to make the reporting mandatory by law. The Swedish Board of Agriculture stated that it did not have the possibility to handle the reporting so it was decided that registration should instead be with SKK. The working group and then SKK, in consultation with several veterinary specialists, have continued to work out a procedure and a form to be used for reporting.

In order for the reporting to be carried out, the veterinarians help is needed, the same as in all other SKK health programs and studies.

The veterinarian is asked to fill in the report form (see below), with information on what surgeries have been performed on the dog or if the dog has died or been euthanized due to respiratory distress or impaired thermoregulation. The veterinarian also checks the dog's identity. Due to current Swedish legislation, the owner must consent to reporting and recording the data and do so by signing the report.

The form is sent to SKK for registration and the dog is blocked as a breeding animal in the SKK database. The blocking prevents registration of puppies with SKK and is also possible to see for everyone via SKK's Breeding database (Avelsdata). Only surgeries and deaths/ euthanization related to the respiratory tract are reported initially.

Through reporting, registration and publicizing that the individual is banned from breeding, this knowledge at an individual level can be used by breeders and breed clubs.

SKK's work for brachycephalic health

SKK has a great responsibility in actively working with an improved health for the brachycephalic breeds, a responsibility the organization takes seriously. The work is conducted broadly, both nationally and internationally. Through the work of the working groups following the petition, SKK has launched a new certificate for puppies with more focus on exaggeration in appearance, carried out conferences for breeders and judges about brachycephalic health problems and conducted an epidemiological survey of surgeries on short-skull dogs in Sweden.

A health certificate to be used before breeding is under construction and a Nordic inventory study of phenotypic and genotypic variation within the breeds is about to start for four of the short-skull breeds. Only Nordic judges will be allowed to judge these breeds on dog exhibition shows in Sweden from year 2020 and the judge must comment on the breathing ability of all brachycephalic dogs. SKK also works together with other Nordic kennel clubs to promote reviewing of the breed standards with descriptions that could pose a health risk through the International Kennel Club Federation Fédération Cynologique Internationale (FCI).

Reporting and registration of surgeries on short skulled dogs is another action, which together with other tools and collaboration with other stakeholders hopefully will help improve health of brachycephalic dogs.

 

Linda Andersson

Veterinärmedicinskt sakkunnig
Avdelningen för avel och hälsa
Svenska Kennelklubben
Växel 08-795 30 00
E-post linda.andersson@skk.se
Webbplats www.skk.se

 

---

BACKGROUND - DWN RESOURCES

* DogWellNet first featured the concerns and issues regarding brachycephalic breeds in 2015. An overview, including the veterinary petition and various press releases made by SKK (translated to English), is available in the following article:

In 2016 the SKK arranged a conference on the short-headed dogs (DWN article). The content of the conference was reviewed by a working group and resulted in a statement and strategies for future work on the issue.  May of 2016 -- the SKK posted several news releases pertaining to outlining management strategies for 'snub-nosed' breeds as follow-ups to the February conference.

SKK's Konferens om brakycefali - Conference videos are available HERE.

May 12, 2017: Health problems in short nosed breeds: Nordic Kennel Union https://www.skk.se/en/NKU-home/latest-news/2017/5/boas-report/  points to a report, STATEMENTS AND PROPOSALS REGARDING RESPIRATORY HEALTH IN BRACHYCEPHALIC DOGS prepared by a working group appointed by the Nordic Kennel Union which includes actions and strategies to reduce the incidence of BOAS in brachycephalic breeds.

For more resources see:

DogWellNet's Brachycephalic Issues section https://dogwellnet.com/content/hot-topics/brachycephalics/ for articles on a wide range of Brachycephalic subject matter -  historical viewpoint to the present day state of affairs.

 

 
---
User Feedback