Scheme launched to improve health of French Bulldogs, Pugs and Bulldogs - The Kennel Club | Cambridge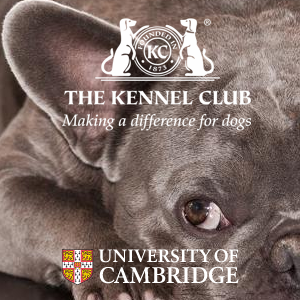 ---
2019 - UK - February 4th from The Kennel Club And Cambridge

"A new screening scheme aims to provide breeders of French Bulldogs, Pugs and Bulldogs with more information about the health of their dogs, helping them reduce the risk of breeding puppies with potentially serious breathing problems."

See more on the scheme at The University of Cambridge and The Kennel Club's website...
 

Read more in The Kennel Club's Press Release...

The Kennel Club and University of Cambridge launch vital scheme to improve health of Pugs, French Bulldogs and Bulldogs

4th February 2019 - 8:36 AM... " The future health of French Bulldogs, Pugs and Bulldogs has taken a huge step forward today with the launch of a new health screening scheme." 

 

 

---

 

Also see: Cambridge for more information and to find out about the NEW BOAS STUDY

"We are carrying out an important research project into the development of the nostrils in brachycephalic (short-faced) dog breeds. The breeds that we are looking at in this study are French Bulldogs, English Bulldogs and Pugs.
If you are a new owner of one of these breeds and would like to help us by taking part in this study, please take a look at the following page: https://puppynostrilstudy.weebly.com/"

 
---
User Feedback