International Dog Health Meeting #5 - Theme: Breeding for Health – Supporting "Whole Dog" Health from Planning to Pregnancy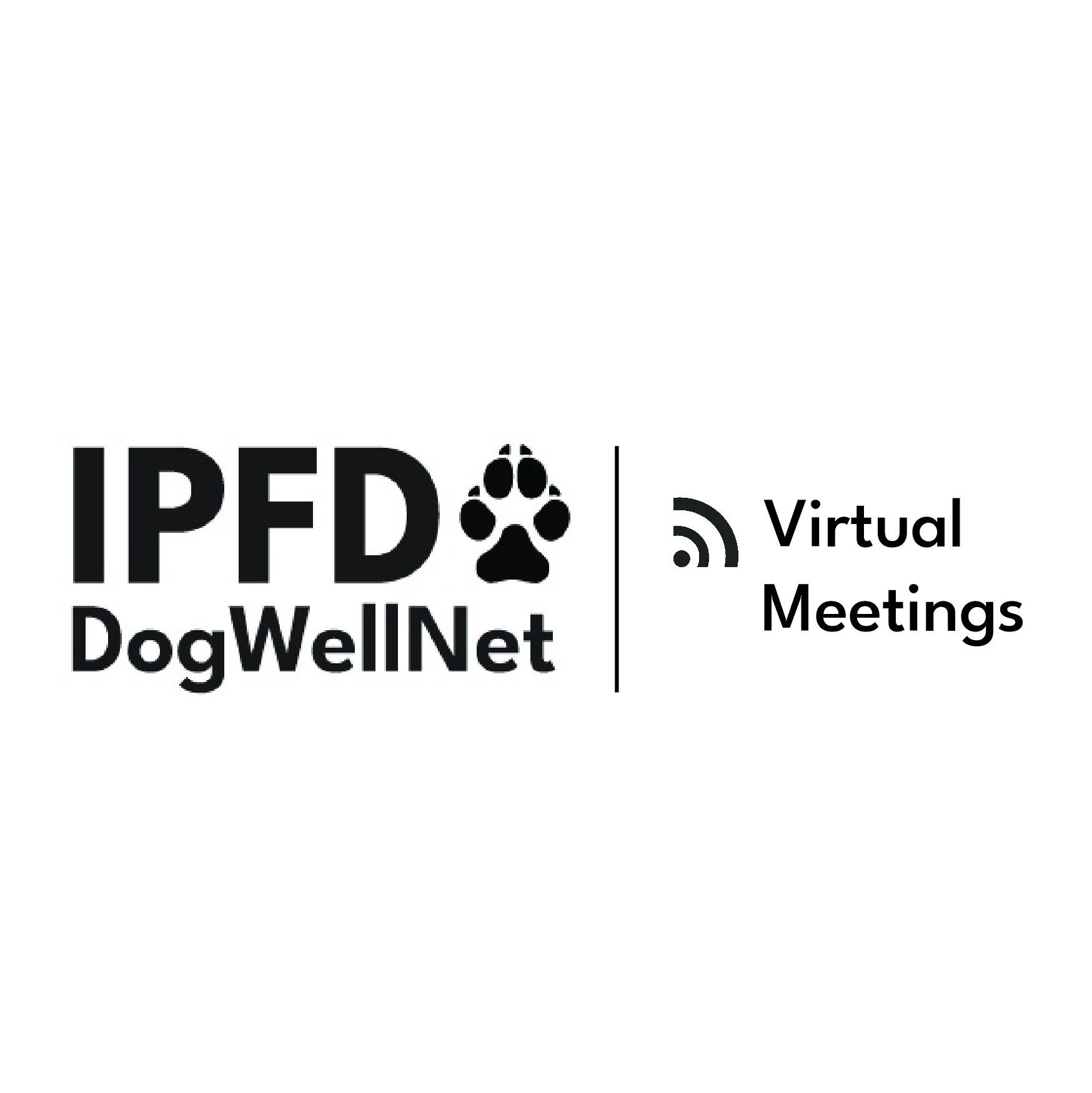 ---
In this article:

Workshop Overview
Presenter Bios
About IPFD and Embark
Registration Information

 

 

 

Target Audience: Responsible dog breeders at all stages of experience. For those new to dog breeding, this is an introduction to creating a health and welfare supporting breeding plan. For more experienced breeders, it will highlight new resources, offer updates on new developments, and reinforce good practices. This session is tailored to North American breeders, but all are welcome to participate.


Aim: This free online session aims to help dog breeders consider options for supporting reproductive health and breeding healthy puppies for the future. Talks will include information on pre-breeding testing, breeding/mate selection considerations, and reproduction for purpose-bred dogs of all types.


Presenters: Dr. Jenna Dockweiler, MS, DVM, DACT, CCRT, CVAT,Veterinary Geneticist, Embark Veterinary; and Aimée Llewellyn-Zaidi, IPFD HGTD Project Director (bios below).


Format: The webinar will be approximately 90 minutes in length (start times for key time zones listed below). It will consist of brief opening remarks, followed by two 30-minute presentations and an opportunity for questions and answers. Your facilitator will be Aimée Llewellyn-Zaidi (IPFD).

 

 

 

 

 

Presenter Bios:

 

Dr. Jenna Dockweiler, MS, DVM, DACT, CCRT, CVAT
Veterinary Geneticist, Embark Veterinary, USA

Dr. Dockweiler graduated from Kansas State University's College of Veterinary Medicine with honors in 2014 and completed her small animal rotating internship at Wheat Ridge Animal Hospital in 2015.

She then completed her comparative theriogenology residency at Cornell University in 2017 and became a diplomate of the American College of Theriogenologists that year. She practiced small animal theriogenology and general practice for four years prior to becoming a veterinary geneticist with Embark Veterinary.

In her spare time, Dr. Dockweiler enjoys photography, hiking, and competing in performance events and conformation with her Welsh Springer Spaniels.

 

 

 

 

 

 

 

Aimée Llewellyn-Zaidi
IPFD HGTD Project Director, USA

Aimée is responsible for the ongoing development of the Harmonization of Genetic Testing for Dogs (HGTD) database. This includes updating the generic phenes (test) information. Working with our global collaborating experts and leaders in the canine health, welfare, and veterinary world, Aimée maintains all HGTD resources. 

In addition, Aimée fields queries from our DogWellNet.com members and breeders on issues related to genetics and genetic counselling. Aimée provides bespoke advice to IPFD participants and develops evidence-based canine health resources and engagement programmes for the public and professionals.

As the former Head of Health and Research at The Kennel Club (UK), Aimée's experience includes: development of the Health Team, active engagement and involvement with committees of the Kennel Club and British Veterinary Association (Canine Health Schemes); direct collaboration with international universities, and the Kennel Club Genetics Centre at the Animal Health Trust, and engagement with exciting external projects such as Vet Compass (RVC), and as a speaker at BSAVA Congress, as well as numerous publications and media engagements.

Aimée was also involved in the initial development of the journal "Canine Genetics and Epidemiology," and remains active as an editorial board member.

When not working on the Harmonization of Genetic Testing for Dogs, Aimée spends her time walking her Pembroke Welsh Corgis, McDuff and Poppy.

 

 

 

 

The International Partnership for Dogs is a non-profit organization leading a global, multi-stakeholder effort to enhance dog health, well-being, and welfare. IPFD is about fostering information sharing and collaboration, for the best of all dogs worldwide. IPFD owns, powers, and manages the DogWellNet.com website.

 

 

 

 

Embark can help you optimize and refine your breeding program through our unique suite of tools and services available exclusively to breeders. With the most accurate DNA testing on the market, we have the best genetic data and insights to help you achieve your goals.

 

 

 

 

 

Registration Information:

 

To join the meeting, you will need the link provided in a confirmation email you received after registration. If you have any difficulty registering or finding your meeting instructions, please contact Aimée Llewellyn-Zaidi.

 

 

 

 

 

Start Times:

Los Angeles/Vancouver: 3:00 p.m. PST (UTC/GMT -8 hrs)

New York/Toronto:  6:00 p.m. EST (UTC/GMT -5 hrs)

London: 11:00 p.m. GMT/UTC

Stockholm/Paris/Berlin: 12:00 a.m. CET (Fri., 8 Dec.) (UTC/GMT +1 hrs)

Helsinki: 1:00 a.m. EET (Fri., 8 Dec.) (UTC/GMT +2 hrs)

Canberra: 10:00 a.m. AEDT  (Fri., 8 Dec.) (UTC/GMT +11 hrs)

 

Please contact Aimée Llewellyn-Zaidi if you have any questions about the workshop.

 

 

 

 

Visit IPFD's Harmonization of Genetic Testing for Dogs (HGTD)
to use our free searchable Quality Testing Database and Genetic Counselling resources.
 

 

 
---
Report Entry
---
---
User Feedback