IPFD Introduces New Chief Operating Officer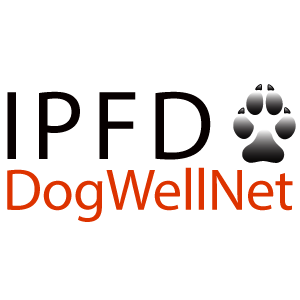 ---
The International Partnership for Dogs (IPFD) is delighted to introduce Monique Megens as its first Chief Operating Officer (COO).

IPFD allocates the bulk of its financial resources to maintain a small team to manage its modest resources and facilitate stakeholders' activities. "As COO, Monique will leverage her expertise in international dog health and welfare and project management to build upon IPFD's solid administrative foundation," says IPFD CEO Dr. Brenda Bonnett. "I see the creation of the COO role and Monique's impressive credentials as crucial in ensuring IPFD's continued growth and long term sustainability."

"I'm eager to help streamline IPFD's operational side, but I'm absolutely excited about having the opportunity to lend my experience in veterinary medicine, dog health/welfare issues, and navigating the complexities of the dog world to help IPFD improve the lives of dogs around the world," says Monique Megens.

Monique will support the strategic, communications, and fundraising planning efforts of IPFD's new Board, which welcomed five new members - representing a broad array of international stakeholders in dog health, well-being and welfare - in December 2019. They include: Bill Lambert, IPFD Vice-Chair, (UK); Dave Eikelberg (USA); Marty Greer (USA); Grégoire Leroy (France); and Barbara Thiel (Germany).

They join continuing Board Members: Dr. Pekka Olson, IPFD Chair (Sweden); Peter Friedrich (Germany); Kirsi Sainio (Finland); and IPFD Chief Financial Officer Ulf Uddman (Sweden). Building on the outstanding work of the initial IPFD Board (Board Members transitioning out at the end of 2019 included: Caroline Kisko (UK), Jean-Pierre Genevois (France), and Patricia N. Olson (USA)), the Board will continue to guide IPFD's work to improve the health, well-being, and welfare of all dogs worldwide.

 "I'm so excited about what the IPFD is doing for our canine companions," says IPFD Board Member Dave Eikelberg. "The world needs a leader organization, and IPFD fills that void. I'm proud to be a part of it, and I'm looking forward to seeing what we can do together in the coming months and years."

 

About Monique

Monique has a passion for companion animal health and welfare. She dedicates much of her time to help raise awareness, to liaise between stakeholders, and to help ensure companion animal health and welfare is high on the international agenda.

Graduating from Utrecht University, The Netherlands (1998), Monique started her career as a companion animal veterinary practitioner. In 2008, she sold her clinic to work as an independent project manager and consultant.

Monique has been involved in veterinary politics in Europe for many years, serving among many positions as the President of the Federation of European Companion Animal Veterinary Associations (FECAVA). On behalf of FECAVA, she was a member of the joint Union of European Veterinary Practitioners (UEVP) & Federation of Veterinarians of Europe (FVE) Animal Welfare Working Group. She was responsible for the European veterinary position paper on stray dogs, the position paper on (il)legal dog trade, and the position paper on the responsible breeding of dogs. Monique has been a speaker on these topics at many International conferences.

Currently, she is a member of the World Small Animal Veterinary Association (WSAVA) Hereditary Disease Committee, a member of the Health Committee of the Dutch Kennel Club, and of course, the COO of the International Partnership for Dogs (IPFD).

In 2019, Monique moved to Spain. Together with her husband, her son, and her German shepherd dog, she enjoys the beautiful countryside of the island of Ibiza.

 

For More Information

Profiles for Monique and our dedicated team of IPFD Consultants are available here. Brief CVs for the current members of the IPFD Board are posted here.

Contacts: IPFD CEO, Dr. Brenda Bonnett or IPFD COO, Monique Megens.

 

 

 
---
Report Entry
---
---
User Feedback