Breed Health Committees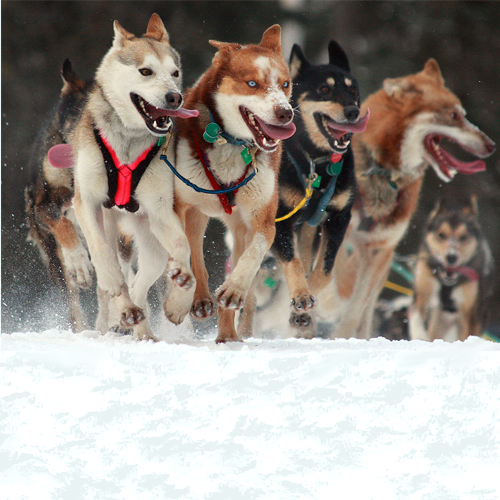 ---
This is not a comprehensive listing - it is a starting point for finding relevant resources. Please visit the various areas of the site using the purple navigation bar and/or the Search function.

 

Breed Club Health Committee resources on DogWellNet.com

 

Who are we and where does the information come from?

 

Our DogWellNet community includes members and breed experts who are active participants in Breed Club Health Committees. Our broad network of Partners and supporters includes cynological organizations (e.g., kennel clubs), health registries, research and veterinary organisations, non-profits, corporations and other stakeholders in dog health. IPFD's Partner Kennel Clubs and affiliated Breed Clubs have worked hard to provide DWN with some great translations of health related information as well as references, articles and links to helpful and effective materials they have developed to enhance the health and welfare in our world's cherished breeds.  Many hands make for lighter work; and through sharing important information on breed-specific health concerns and methods to address their management we can all have a clearer understanding of core issues that impact purebred dogs and ways in which, together, we can be a force to improve the lives of dogs and their people.

 

 

How do you get the most out of DogWellNet.com?

 

At DWN we'd like to see a better life for all dogs everywhere ... please let us know if your Breed Club's Health Committee would like to share your work with like-minded breed enthusiasts committed to improving dog's health and well-being.

Visiting us as a guest? Sign Up to participate and get access to all available content and materials specifically for Health Committees on DogWellNet.

See ways to participate in DWN! And do let us know what you are looking for; our site has many assets, and we'll be happy to help you locate content of interest to you.

DWN Members can make comments on articles, or can contact our staff directly or through info@ipfdogs.com if they have something to share.

 

 

---

 

Below are just a few DWN resources that may be of interest to those of you on Health Committees or interested in resources on health.

 

 

What are 'Breeding Strategies'?   

... documents developed as substantive breed-specific educational resources, to provide management guidance to clubs, breeders and owners with the aim to ensure the future health and welfare of breeds.

Breeding Strategies include health data and its analysis. Each Breed Club Health Committee's role in defining a workable breeding strategy model involves identifying breed specific health issues and establishing achievable short and long term priorities for addressing health concerns that impact their breed's length and quality of life. The heart of Club Health Committee's work is challenging. Identifying which health conditions are of greatest importance to the breed through development of well conceived health surveys and questionnaires, establishing effective communications channels that engage breeders, owners, veterinarians and researchers and working with breed education committees who provide meaningful, understandable information, advice, tools and resources to the broad audiences of dog owners is no small task.

 

Where do I find information on Breeding Strategies?

 

Health Committee chairs and groups are encouraged to take a look at English translations of The Swedish, Finnish and Norwegian Kennel Clubs' Breeding Strategy Templates and breed-specific Breeding Strategy documents.

 

Informed Breed Strategies need DATA!!

 

In Sweden, Breed Clubs include an analysis of Breed-Specific Health Statistics from the Agria Insurance company.  These stats are available on DogWellNet.com to Breed Club Representatives from Partner kennel clubs. 

Visiting us as a guest? Sign Up to participate.  Don't have access?  Contact us to see if we can help.

 

 

The Agria Djurförsäkring (Agria Animal Insurance) Agria Dog Breed Profiles provide comprehensive statistics on health and disease in dogs, based on 200,000 Swedish dogs each year between 1995 and 2002. Data is organized by year, by age, by gender, survival statistics and more for each breed - and for all breeds combined.

 

 

 

 

Another source of data - health surveys.  How do you get good data?

 

This article contains links to IPFD's Partner's resources and articles describing the general principles that should be considered before deciding to do a breed health survey, as well as best practices.

 

Examples of breed health surveys can be found in our Breeds Database for many breeds.

 

IPFD's Dog Health Workshops (DHW) - Presentations

Recommended reading for Health Committees - 3rd Dog Health Workshop presentations:

NOTE: Restricted access to some Dog Health Workshop content, requiring DogWellNet Membership...

Visiting us as a guest? Sign Up to participate.

 

 

Inherited disease is a challenging part of breeding strategies!

DWN - April 2018: NOW ONLINE! Harmonization of Genetic Testing for Dogs.

There is widespread consensus within the veterinary and research communities on the need for a collaborative, international effort to address challenges surrounding effective use of genetic health testing (GT) in dogs. The HGTD project will serve to catalog information from commercial test providers (CTPs) on measures of quality; host expert reviews of genetic tests; coordinate a program for standardized testing; and assemble resources for genetic counseling and education.

2017 Presentation...Aimee Llewellyn, Project Director | Dr. Brenda Bonnett, CEO IPFD:  Harmonization for Genetic Testing for Dogs (HGTD)

& see Dr. Brenda Bonnett's Presentation at the 2017 AKC-CHF Health Conference - HGTD Update August 2017

Visit the HGTD Sponsors - Sponsor Labs offering genetic tests along with genetics education designed to assist owners and breeders.

Harmonization Initiative Contacts: IPFD CEO: Brenda.Bonnett@ipfdogs.com  & Project Director:  Aimee.Llewellyn-Zaidi@ipfdogs.com

 

 

Other resources on DWN:

The Kennel Club: "Breed Health Co-ordinators are individuals working on behalf of breed clubs and councils who are advocates for the health and welfare of their chosen breed." 

 

 

TOOLKITS FOR BREED HEALTH COORDINATORS

 

 

 

 

 

 

"With so many new developments in the study of canine genetics we find owners, breeders and breed clubs engaged in exploration of best management practices and making decisions to 'improve' individual dog's and breed's health based upon results of genetic tests and evaluations. This article is a starting point for consideration of what genetic counseling is - who needs it, and when and how is it delivered."

 

Increasing Longevity with Estimated Breeding Values

Breed-specific - Bernese Mountain Dogs - a presentation by Katarina Maki

 

Gregoire Leroy's Blog contains thoughtful articles on management of breed health concerns.

 

A respected published researcher with expertise in management and conservation of animal genetic resources based on breeders surveys, meta-analysis, and population simulation, the blog posts that he has written for DWN offer scientifically sound concepts and ideas worthy of any Health Committee's time and consideration.

 

 

---

Over time we hope to add to this list of resources.

 

 

 

 
---
User Feedback