Topics for Breeders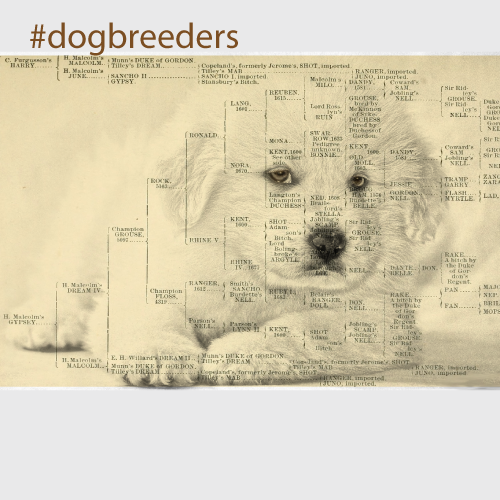 ---
Overview of Breeder Resources on DogWellNet.com. This is not a comprehensive listing - it is a starting point for finding relevant resources. Please visit the various areas of the site using the purple navigation bar and/or the Search function.

 

 

 

 

The following resources offer information to serve as a foundation for development of well-conceived breeding strategies designed to enhance individual dog's and breed's health and welfare.

 

 

See DWN's Pedigreed Breeds

 

Here we provide an overview of individual breeds: pages include health information, links to breed-specific databases if available and breed club website listings. Features may include collaborative work done by member clubs participating in international groups, links to articles, videos and educational materials focused on breed-specific concerns. Breeding Strategies - English translations of The Swedish, Finnish and Norwegian Kennel Clubs' Breeding Strategy Templates and breed-specific Breeding Strategy documents. Breeding strategy documents are available on the breed's page in DWN's Pedigreed Dogs Database. You can access the English translations for multiple breeds at the following DWN Downloads links.

 

 

 

Featured IPFD Partner and Collaborator Databases

 

Pedigrees and health records as well as show records, litter information and other statistics for pedigreed breeds are housed in databases; below are links a few open databases.

 



 

BASICS - Resources for Breeders
  UK:  The Kennel Club Breeder Education Bundle
  USA: AKC Breeder Webinars
  AKC Dog Breeding
       Best Practices
       Tips From Experts
       Health Testing
       Genetics & Strategies
       Breeding & Whelping
   

 

Focus: health screening and genetic management

 

Dog Breeding: Underlying Principles

Cynological Org. | Ethics | Breeding
 

        

  

           https://dogwellnet.com/files/file/112-breeding-strategies-and-their-application/Finland: Finnish Kennel Club's Tools for Breeding
          

 

Visit IPFD Partner's websites for Breed Resources
 

Go Here to find links to IPFD Partner's websites and get pointers to Kennel Club|country-specific breed resources.

 


more DWN resources...


 

 

 

 

 

 

 

---

Over time we hope to add to this list of resources.

 
---
User Feedback