Moving from Information and Collaboration to Action: Report from the 4th International Dog Health Workshop, Windsor in June 2019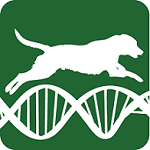 ---
"The IPFD's signature event, the International Dog Health Workshops (IDHW) bring together decision makers from kennel and breed clubs, professional, regulatory, national and regional, welfare and other organisations that are stakeholders in dog health, well-being and welfare and human-dog interactions under the tagline 'From Information and Collaboration to Action'."


We are excited to report the online publication of the report on the 4th International Dog Health Workshop.  We are particularly excited to report that actions prioritized at that meeting are underway and outcomes are being realized.  Links to come....

 

Open Access - thanks to our Collaborators at      Canine Medicine and Genetics

 

Author details: 1 The Royal Veterinary College, UK; 2, 3 CEO, IPFD Canada and Sweden; 4 Svenska Kennelklubben, Sweden; 5 Queen's University Belfast, UK; 6 The Kennel Club, UK; 7 Swedish University of Agricultural Sciences, Uppsala, Sweden; 8 Université Paris-Saclay, Inrae, AgroParisTech, France; 9 Project Director, IPFD, Oregon, USA; 10 Chairman Dachshund Breed Council, London, UK.

 

 

View Full Article at Canine Medicine and Genetics Here       

Download PDF:     Report on the 4th IDHW Canine Medicine and Genetics May 2020.pdf

 

 

 

Abstract

Background
Dogs are the most popular mammal kept as a companion animal globally. Positive human-dog relationships can benefit both the human owners as well as the dogs. However, popularity as a companion animal species does not universally benefit dogs in reverse. Breed-related health problems in dogs have received increasing attention over the last decade, sparking increased concerns for dog welfare across many stakeholders. Progress towards improved welfare requires meaningful collaboration between all those working in dog health, science and welfare. The International Partnership for Dogs (IPFD), together with an alternating host organisation, holds biennial meetings called the International Dog Health Workshops (IDHW). The IPFD 4th IDHW was hosted by the UK Kennel Club in Windsor, UK in May 2019. With the aim of encouraging international and multi-stakeholder collaborations that are effective and ongoing, the 4th IDHW 2019 provided a forum to identify specific needs and actions that could improve health, well-being and welfare in dogs, building on outcomes and evaluating actions of previous IDHWs.

Results
The workshop included 126 participants from 16 countries and was structured around five key themes identified as needing international, multi-stakeholder attention. These included the concept of "breed", supply and demand, breed-specific strategies for health and breeding, genetic testing and extreme conformations. The review of progress made since the 3rd IDHW 2017 and the comprehensive lists of actions agreed upon during the current meeting suggest that movement from information and collaboration to action has been achieved. Working groups with specific tasks were identified and many plan to continue to communicate through forum communities on DogWellNet.com.

Conclusions
The IDHW provides a forum for formal and informal discussion between relevant groups so that key dog health and welfare issues can be identified and defined, and plans can be agreed for effective actions to address them. The 3rd IDHW 2017 resulted in a number of significant outcomes. New and continuing actions were laid down at the 4th IDHW 2019, which will be re-evaluated at the 5th IDHW facilitating continual progress.

 
---
Report Entry
---
User Feedback