General Information
Veterinary Genetics Laboratory
University of California (UCDavis)
Zip Code/ Postal Code
95616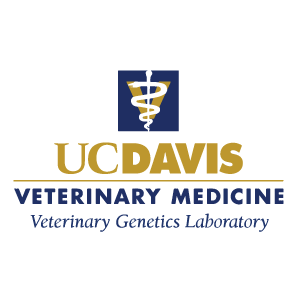 People
Lead Scientist/ Geneticist
Robert Grahn, PhD, Cecilia Penedo, PhD, Rebecca Bellone, PhD
Collaboration with many veterinarians through the School of Veterinary Medicine.
Description of Lab Tech Qualifications
MSc (4), PhD (4), Forensic Scientist (3)
Quality Indicators - GTP
Number of Tests with ISO/ details
Animal Forensics DNA Testing, ALI-140T
Animal DNA Forensics unit ISO17025 accredited.
Lab is pursuing ISO17025 for non-forensic testing. Operations are compliant with requirements.
Other Recognized Accreditation
Details of Other Accreditation
ISAG certificates for International Comparison Tests for Parentage Testing (rank 1). Accredited VGL-Forensics; Forensic nuclear and mitochondrial DNA testing in animals
All diagnostic tests (traits and diseases) are strictly validated for performance prior to release to public. Quality control for customer samples include duplicate testing with independent DNA extractions, tagging of tested samples with ID markers and matched results. Positive controls for expected results for all tests. Negative control for all tests. Parentage exclusions verified via retesting of samples involved in case.
Quality Indicators - Procedures/ Services
Unique Laboratory ID (case number). Dog name, sex, DOB, color, parental details (optional for diagnostic tests), client name, address, phone #, email. Laboratory sample tracking via unique laboratory ID
Animal ID/ Sample Submission
Dog name, registration number, owner name and other recorded data for sample
Techincal handling proceedures - GTP specific
Sample submission kits are barcoded. Internal tracking done via laboratory ID number.
Electronic reporting via email and PDF files. Test ID, genotype(s) and description of results included in report. E-verify report available via Report ID number.
Laboratory Mishandling Protocol
Research
Institutional Animal Care and Use Committee (IACUC)
Test Development In-House
Refereed Publications list
Yes