General Information
Veterinary Genetics Laboratory
University of California (UCDavis)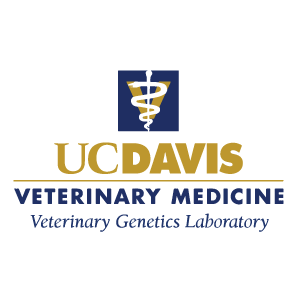 People
Description of Lab Tech Qualifications
MSc (4), PhD (4), Forensic Scientist (3)
Faculty of School of Veterinary Medicine and Department of Animal Science
Quality Indicators - GTP
Animal DNA Forensics unit ISO17025 accredited.
Lab is pursuing ISO17025 for non-forensic testing. Operations are compliant with requirements.
Other Recognized Accreditation
All diagnostic tests (traits and diseases) are strictly validated for performance prior to release to public. Quality control for customer samples include duplicate testing with independent DNA extractions, tagging of tested samples with ID markers and matched results. Positive controls for expected results for all tests. Negative control for all tests. Parentage exclusions verified via retesting of samples involved in case.
ISAG Parentage Panel Used
Yes
Other Parentage Testing Details
SNP panel; Owner or veterinarian when required. Buccal brushes are primary type of sample. Other types of samples also processed.
Quality Indicators - Procedures/ Services
Electronic reporting via email and PDF files. Test ID, genotype(s) and description of results included in report. E-verify report available via Report ID number.
Only to clients who ordered tests (individuals or breed organizations under service contract). Sharing with researchers and other parties only with client authorization.
The VGL has several measures in place to ensure tests and data are accurate. If faults are noted, immediate actions taken to correct reports and communicate with client.
Laboratory Mishandling Protocol
Quality Assurance and Issue Resolution
QC/QA process includes full review of testing process, including imaging of sample in lineup and sample retesting. In-depth review of genotype result, including sequencing for confirmation or problem resolution.
Essential information of trait inheritance provided on website for each test, with link included in report. Client questions answered by scientific or trained staff, via phone or email. Consultation via email and phone also available.
Research
Ongoing research to discover novel mutatations in companion animal species; independently or in collaboration with other researchers.
Institutional Animal Care and Use Committee (IACUC)
Test Development More Info
New test implementation follows strict validation process to ensure that tests are performing according to expectations.
Several collaborators at UC Davis and other universities, national and international.
Refereed Publications list
Yes