General Information
administration@antagene.com
6 Allée du Levant CS 60001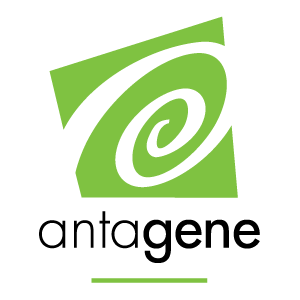 People
Description of Lab Tech Qualifications
5 technicians (bachelor degree); training in molecular genetics
Quality Indicators - GTP
ISO 17025 outlines a quality management system designed to ensure that a laboratory meets both the technical competence requirements and management system requirements necessary to consistently deliver technically valid test results.
Other Recognized Accreditation
ISAG Parentage Panel Used
Dog : ISAG 2006 (22 markers)
Quality Indicators - Procedures/ Services
Laboratory Mishandling Protocol
Quality Assurance and Issue Resolution
Management of non-conformance and clients complaints.
Website + genetic certificate (results); result, interpretation, breeding advice
Research
Refereed Publications list
list of papers available on demand. main collaborators : Canine Genetic Team with Dr Catherine André, Benoit Hédan (University of Rennes I, CNRS), Dr Marie Abitbol (VetAgroSup) On-Going research on amyloidosis with University of Uppsala (Drs Jennifer Meadow, Kerstin Linblad-Toh). Occasional collaboration with Drs Tosso Leeb (University of Berne), Drs Hannes Lohi (University of Helsinki)...