General Information
Zip Code/ Postal Code
78701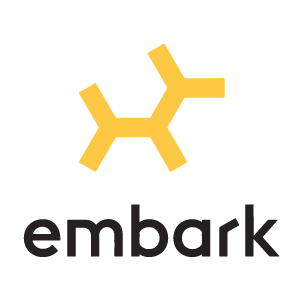 People
Lead Scientist/ Geneticist
Adam Boyko, PhD, CSO
Erin Chu, DVM, PhD, Senior Veterinary Geneticist
Description of Lab Tech Qualifications
Illumina criteria
Quality Indicators - GTP
Number of Tests with ISO/ details
Specifc Tests=0; General accreditation 200+
Embark laboratory ISO 13485:2003; out-sourced laboratory Illumina is a 9001 accredited business
ISO 13485:2003 specifies requirements for a quality management system where an organization needs to demonstrate its ability to provide medical devices and related services that consistently meet customer requirements and regulatory requirements applicable to medical devices and related services. 
Other Recognized Accreditation
Quality Indicators - Procedures/ Services
Sample collected by - GTP specific
Owner
Unique identifier composed of tranche, barcode and array location
Animal ID/ Sample Submission
Unique swab ID
Animal ID/ by GTP
Unique animal handle
Laboratory Mishandling Protocol
Research
Test Development In-House
Details on Patents/Licenses Issued
A Boyko, J Hayward. US 20150344959 A1; "Compositions and methods for genotyping canines "
Refereed Publications list
In preparation