General Information
Zip Code/ Postal Code
97688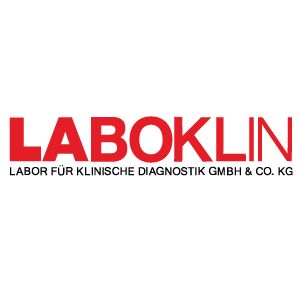 People
Lab/Company Director Profile
PhD
Lead Scientist/ Geneticist
Alexandra Kehl
Lead Scientist/ Geneticist Profile
Dipl. Biol.
More than 50 veterinarians on staff
Quality Indicators - GTP
Number of Tests with ISO/ details
Specifc Tests=0; General accreditation all except some marked partner lab tests
ISO 17025:2005 for the laboratory and in-house tests
ISO 17025 outlines a quality management system designed to ensure that a laboratory meets both the technical competence requirements and management system requirements necessary to consistently deliver technically valid test results.
Other Recognized Accreditation
Details of Other Accreditation
license to train veterinary surgeons in laboratory diagnositics, microbiology, pathology to train residents for des European College of Veterinary Clinical Pathology (ECVCP); 200 Congress contributions, 100 volunteer projects, 40 semester students for veterinary medicine and/or biology, 25 bachelor thesis, 8 master thesis, 7 PhDs, 50 trainees (lab technicians), book authors on canine coat genetics
As required by ISO 17025:2005
ISAG Parentage Panel Used
Yes, 2006
Out Sourced Labs More Info
other
Quality Indicators - Procedures/ Services
Sample collected by - GTP specific
Veterinarian, breed warden, or pet owner
Requirements for a certificate are: permanent identification and witnesses to dog?s ID(vet or breed warden). In addition dog?s name, customer name, laboratory ID (unique number code), microchip, tattoo; sampling are stated on the result report if available
Techincal handling proceedures - GTP specific
samples are barcoded at arrival and analysed fully trackable in automated processing pipeline
provided to veterinarian and invoice recipient via mail, email, fax; webshop account; veterinary software. Results provided to anyone else with permission by owner/invoice recipiet (i.e. to Breed/Kennel Clubs)
Anyone with rights to get the results
Laboratory Mishandling Protocol
Quality Assurance and Issue Resolution
by ISO 17025:2005
Research
Test Development In-House
Test Development More Info
close cooperation with universities
Details on Patents/Licenses Issued
Episodic falling, Haemophilia B(Rhodesian Ridgeback), Exercised induced collapse, Haemophilia A (Havanese), Degenerative myelopathy, Hereditary nasal parakeratosis
Refereed Publications list