4th IDHW Theme #4: Genetic Testing for Dogs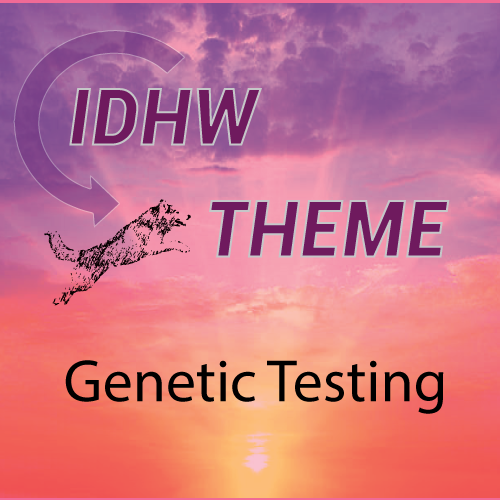 ---
Theme 4: Genetic Testiing

Brief Description;

Selection, evaluation and application of genetic testing: building expert resources for genetic counselling/IPFD Harmonization of Genetic Testing for Dogs (HGTD) initiative; coordinating across stakeholder groups; latest developments in genetics and genomics.

Download Theme OVERVIEW:   4th IDHW Guide for Participants - Genetic testing

Pre-workshop resources:
Presentations and outputs from previous IDHWs, including resources on DogWellNet.com, e.g.

Refereed publication: Moving from information and collaboration to action: report from the 3rd International Dog Health Workshop, Paris in April 2017

 

Essential reading:   See (attached) and further resources, below.

 

 

 

NOTE: ... "a main goal the Genetic Testing theme will be to identify and prioritize issues that need attention.  Ideally, working groups and/or action plans will be identified with outcomes specified for the next two years."

*A short survey will be circulated to those registered for theme to get a head start on this work prior to the meeting.

 

---

 

Links to other DWN Resources

The Harmonization of Genetic Testing for Dogs Database

  DWN Categories:

  Latest DWN Articles:

Past Dog Health Workshop Materials (Note: access to some materials may be limited to DWN members or advanced members.)

 

Standards and regulations: ICAR , ISAG

 

        
Additional content related to this theme will be posted as available.
---
Report Entry
---
---
User Feedback