DogWellNet Digest: Issue #30 - 1 May 2020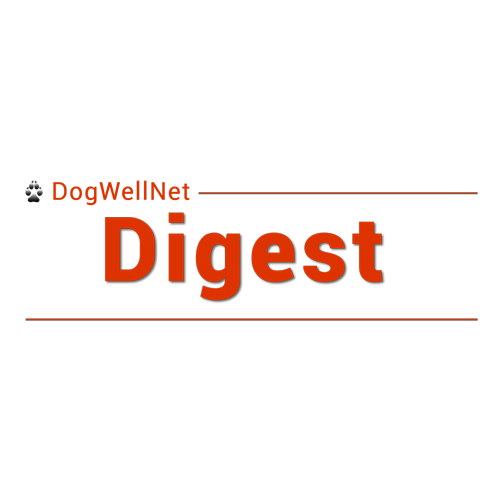 ---
---

 

IPFD and the COVID-19 Pandemic

As IPFD does the vast majority of its work virtually, we are fortunately well-placed to carry on with little disruption. We have proactively cancelled all planned travel and face-to-face meetings for the near term, without substantive impact.

However, we are compassionately aware of the changing situation for our many Partners, Collaborators, Sponsors, and stakeholders, and we, like everyone, wait to see what the coming weeks and months will bring.

Through all our channels, we will find creative and practical ways to support our stakeholders in this challenging time, and we will continue our work to improve the health, well-being, and welfare of all dogs worldwide.

To all of our friends and colleagues around the world, we extend our heartfelt best wishes for continued good health and a quick return to "normal" life.

 

 

 

 

 

 

News & Highlights

 

IPFD News

In the last issue, we introduced Monique Megens as IPFD's first Chief Operating Officer (COO). We recently published an official announcement on DogWellNet.com.

Monique is now hard at work, taking important steps to streamline IPFD's operational side and support IPFD's strategic, communications, and fundraising planning efforts.

You can reach her at Monique.Megens@ipfdogs.com.

 

 

 

 

Articles

 


Get to know us better: Check out the new IPFD section on DogWellNet.com!

 

 

 

 

 

 

 

Breeds

★ This Month's Feature: Sweet Times Spent with Dogs ★

We invite you to Explore our Database - get to know dog breeds!

 

New Breed Listings

The Azawakh takes his name from the Azawakh Valley in the Niger Basin in Africa, where he lived a nomadic life with the tribes of the Sahara. As sighthounds they were used mostly on gazelle, hunting in packs, taking turns and thus exhausting their prey. They were much valued by their owners for their beauty and speed, rather like the Arabian horse. The Azawakh was also used as guardian of the camp. Source: The Kennel Club

 

 

 

 

IPFD Partners in Action

The kennel clubs have received a number of questions from breeders who are looking for information on how to lessen the risk of spreading infections connected to visitors, socialization, and delivery of puppies. IPFD's Partners and Collaborators have been creating guidelines to help breeders meet the challenges with breeding plans, social distancing tips for raising litters, and placing puppies. Below are a few links:

SKK: (Swedish) Advice for breeders with a litter of puppies

English version: Advice for breeders with a litter of puppies.docx

SCC:  (French) COVID-19 Communiqué SCC du 3 avril 2020

The Kennel Club: Breeders and coronavirus (Covid-19) FAQs

AKC: Placing Puppies in the Age of COVID-19: Safety Advice for Breeders

Things to Consider When Planning a Litter During COVID-19

 

 

 

 

Harmonization of Genetic Testing for Dogs (HGTD)

HGTD and COVID-19

As the impact of the COVID-19 pandemic continues to expand, IPFD is still working to maintain and continue the growth of the HGTD resource. As a non-profit, we are ever-dependent on our Sponsors' contributions and other donations to function. However, in light of current global events, we paused our planned spring 2020 Genetic Testing Provider (GTP) donation drive.

We feel strongly that the information resources IPFD and HGTD provides to consumers and the veterinary community remains essential. Therefore, we are using our unique ability to reach out to the global canine health community to share any evidence-based recommendations regarding COVID-19 and its impact on our (and our pets') lives. We have asked our GTPs to share information that may be useful to the broader international dog community (e.g. changes in testing or general recommendations regarding genetic testing).

GTPs can share this information with IPFD by contacting Aimee Llewellyn-Zaidi at the email address below or donate to IPFD/HGTD as a private citizen to show their support for the important service HGTD provides for breeders, veterinarians, and others in the dog world.

 

 

Ask Aimee
Our HGTD Project Manager, Aimee Llewellyn-Zaidi, provides answers to your questions on canine genetic testing in Ask Aimee. If you'd like to submit a question to Aimee, please email her at aimee.llewellyn-zaidi@ipfdogs.com.

 

 


Get Involved in HGTD! We welcome additional participant GTPs, more collaborators from any stakeholders concerned with dog health and welfare, the advice of experts, the participation of breed clubs and other consumer groups. We stand ready to provide more information to ongoing discussions.

Please feel free to contact us as we work together for healthy dogs and to support those who breed and own them: IPFD CEO, Dr. Brenda Bonnett, at brenda.bonnett@ipfdogs.com and/or HGTD Project Manager, Aimee Llewellyn-Zaidi, at aimee.llewellyn-zaidi@ipfdogs.com.

 

 

 

 

A Growing Voice

 

 

 

We're excited and proud to present our 2019 Annual Report: A Growing Voice.

See what we accomplished together in our fifth full year of operation and our plans to further address our mission of enhancing dog health, well-being, and welfare and to support human-dog interactions.

Thanks to everyone who has supported IPFD and participated in our work in 2019!

The 2019 Annual Report includes the following content:

From the CEO
From the Chair
Our Board and Officers
Our Mission, Vision, Values, and Goals
DogWellNet.com
Who We Are/What We Do
Our Consultants
Our Contributors
Harmonization of Genetic Testing for Dogs
Administration
IPFD International Dog Health Workshops
Into the Future

 

 

 

View the 2019 IPFD Annual Report here

 

 

 

 


IPFD is truly a "people driven" service organization. We allocate the bulk of our financial resources to maintain a small but dedicated team of consultants to manage our modest resources and facilitate the activities of our stakeholders, with the aim of achieving our collective goals.

You can specify how your donation is used (support IPFD and its programs and activities OR support the Harmonization of Genetic Testing for Dogs). All donations are handled securely via PayPal.

Click Here to Make a Donation Now 

 

 

---

 

Members can opt to receive notifications by email. Are you on our email list? Click here to edit your Notification Settings (you must be logged in to your account).

Viewing as a Guest? Sign in or register now to get the most out of DogWellNet.com.

Click an icon below to visit our social media sites:

 

 

 

---

 

   

 

 

 

.

 
---
Report Entry
---
---
User Feedback