DogWellNet.com Digest: Issue #19 - 27 August 2018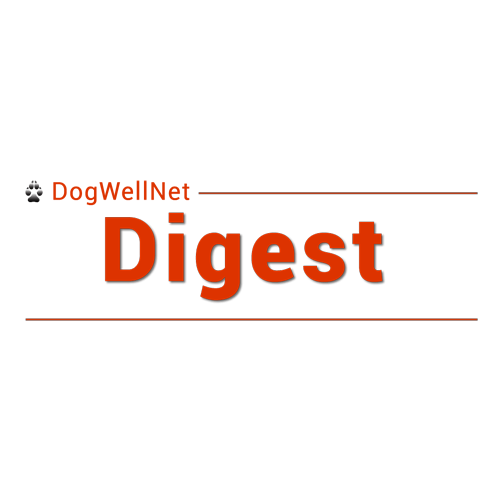 ---
 

 

Article in Journal Nature Puts Canine Genetic Testing Industry
Under the Magnifying Glass

 

 

 

      

 

News & Highlights

 

Breeds

★ This Month's Breed is the Australian Shepherd  ★

 

Research studies, feature articles, videos, Breed Standard information, clubs, DNA tests, eye exams and more...

Check out new content and resources for insight into this outstanding dog breed!

New info includes links to DWN's Collaborating Partner A.S.H.G.I.'s latest Longevity Survey provided by C.A. Sharp.

Aussies as Stock dogs - a video - from Dogumentary TV...  Check out the Australian Shepherd!!!

        

 

 

 

Articles

 

 

New DogWellNet.com Feature: Videos
 

We're excited to introduce a new Videos section on DogWellNet.com. In this section, we'll include videos from IPFD, our Partners, and other stakeholders in dog health and well-being.

The video section is organized under the following categories (more may be added as we go along):

IPFD Videos
Brachycephalics
Behaviour and Training
Canine Genetics
Health and Welfare

 

Be sure to check back often as we add more videos to our library!

 

 

 

 

IPFD Partners in Action

 

 

 

 

Harmonization of Genetic Testing for Dogs (HGTD)

We welcome four new GTPs to the HGTD database!

Please look out over the next few weeks for more information on the research and DNA tests from Washington State University, and brand new information on testing laboratories DNA My Dog, GenSol Diagnostics, and VetGen LLC. We thank all of our new participants for providing their vital data.
 

 

 

 

 


 

Did you know...
It takes more than 4,000 blocks of data to describe all of our current genetic phene information! And, we currently record over 40,000 blocks of data for our participating genetic test providers!

 

 

 

Hold the Date: 4th International Dog Health Workshop

 

Co-hosted by The Kennel Club and IPFD

 

 

 

 

 

 

 

 

 

 

Article in Journal Nature Puts Canine Genetic Testing Industry Under the Magnifying Glass

 

A WBUR Boston (NPR) piece published July 25 addresses a recent article in the prestigious journal Nature, where three experts call for reining in the unregulated pet genetics industry. The NPR story includes our Harmonization of Genetic Testing for Dogs (HGTD) initiative (which aims to Improve standardization of, and access to, robust genetic testing) and one of our HGTD Leadership Genetic Test Providers, Embark Veterinary (thanks to Adam Boyko from Embark for bringing the HGTD into the discussion).

Another article featuring a Q&A interview with two of the Nature article authors was published in Science.

Our partners in the Finnish Kennel Club posted an excellent article in the Finnish dog publication Koiramme that profiles the HGTD and ongoing efforts by the Nordic Kennel Union (original Finnish article and English translation available).

IPFD's Response
On July 26, IPFD issued a response to the Nature article and subsequent media coverage, outlining our work on the HGTD initiative to address many of the concerns raised in the original article: Genetics and Genomics for Dogs: Balancing daunting challenges and great potential.

Get Involved
We welcome additional participant GTPs, more collaborators from any stakeholders concerned with dog health and welfare, the advice of experts, the participation of breed clubs and other consumer groups. We stand ready to provide more information to ongoing discussions.

Please feel free to contact us as we work together for healthy dogs and to support those who breed and own them: IPFD CEO, Dr. Brenda Bonnett, at brenda.bonnett@ipfdogs.com and/or HGTD Project Director, Aimee Llewellyn-Zaidi, at aimee.llewellyn-zaidi@ipfdogs.com.

 

 

 

 

 

 

 

 

 

 

 

 

 

 
---
Report Entry
---
---
User Feedback