Extremes of Conformation: DWN Resources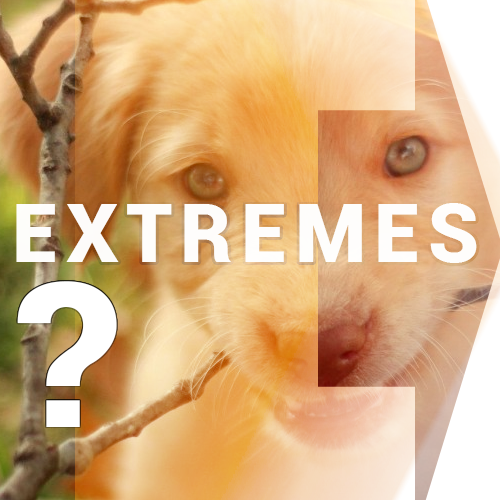 ---
Key DWN resources related to issues involved with understanding and management of extreme phenotype are provided here.

The Brachycephalic Issue
IDHW Plenary talks and suggested reading
Country-Kennel Club specific programs
DWN articles
relevant DWN Blog posts

Also see articles in this category.

 

In 2015 DogWellNet began to feature articles and resources to highlight 'The Brachycephalic Issue'.

These articles provide a historical perspective on actions taken by various stakeholders (Kennel and Breed Clubs, researchers, veterinarians and breeders...) to address growing concerns about the health and welfare of the short-faced dogs. Actions on many levels have lead to the creation of educational programs and educational resources designed to reach the general public, dog owners, breeders and veterinarians. Breed-specific breeding policies/guidelines and development of breed management strategies for Brachycephalic breeds is ongoing in many countries.   

Access an index of articles from the Brachycephalic section of DWN - the articles are listed by date posted; brief descriptions of each article's content are provided.

 

International Dog Health Workshops - Theme: Exaggerations of Conformation

3rd IDHW - suggested reading

3rd IDHW Plenary Talk

Dr Rowena Packer; BBSRC Research Fellow, Royal Veterinary College:

2nd IDHW Plenary talk

 

Country | Kennel Club Specific Resources

 

DWN Article

Sound Confirmation – The Key to Sound Function: To Be Beautiful Must Be Healthy

While not specifically about extreme conformation this article written by Astrid Indrebø, PhD, DVM, Veterinary scientific director, Norwegian Kennel Club, covers functional anatomy - extreme traits and faultiness of structure are discussed.

 

DWN BLOGS

Gregoire Leroy's Blog post: Extreme phenotype: ways to handle it?

 

 

 

 
---
Report Entry
---
User Feedback