DogWellNet Digest: Issue #31 - 26 June 2020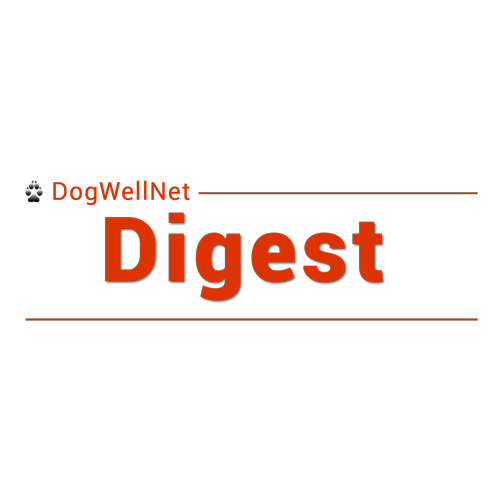 ---
News & Highlights

 

IPFD News

We are excited to report the online publication of the report on the 4th International Dog Health Workshop in the journal Canine Medicine and Genetics. We're particularly excited to report that actions prioritized at that meeting are underway and outcomes are being realized.

An abstract and the full article are available for all to view online thanks to our collaborators at Canine Medicine and Genetics.

 

 

 

 

 

 




We're proud to announce that IPFD CEO Dr. Brenda Bonnett has been named honorary doctor at the Swedish University of Agriculture (SLU) Faculty of Veterinary Medicine and Animal Husbandry!

A ceremony for all eight 2020 SLU honorary doctor recipients will take place in October 2021 in Uppsala. See the full story here (in Swedish).

Congratulations, Brenda, for this well-deserved recognition of your hard work!

 

 

 

 

 

New: The International Working Group on Extreme Conformation in Dogs

The breeding of dogs with excessive traits and the impact on their health and welfare has increasingly come into the spotlight over recent years. Often popular with the public, such an extreme conformation can lead to severe breed-associated health problems as well as welfare problems generated from attempts to supply enough puppies to meet growing demand.

As many different stakeholders are involved in breeding dogs and influence the demand for specific breeds, the breed standards, commonly written by the official breeding organizations of the country of origin of each breed, are international. And, for many countries, the vast majority of dogs are not bred by members of a Kennel Club but are produced amongst others in puppy farms and often traded across borders. It is clear that an international multi- stakeholder approach is crucial to achieve a sustainable solution.

Initiated in Windsor (UK) in June 2019 at the IPFD 4th International Dog Health Workshop, the idea was to create an IPFD International Brachycephalic Working Group (IBWG); Dan O'Neill (United Kingdom)[1], Åke Hedhammar (Sweden)[2], and Monique Megens (Dutch living in Spain)[3] took the lead.

However, as health and welfare problems due to selection for excessive traits are not exclusively affecting brachycephalic dogs, in time it was decided to broaden the scope and include all traits that compromise or put at risk the health and welfare of dogs. It includes all dogs affected by an extreme conformation – also crossbreeds, designer dogs, or so-called look-alikes as they face the same issues as pedigree dogs.

The International Working Group on Extreme Conformation in Dogs (IWGECD) aims to become the platform in which national and international working groups, experts, and stakeholders join forces to enhance the health, well-being, and welfare of all dogs affected by their extreme conformation. The IWGECD does not intend to harmonize national working groups, nor will it determine the strategy of the stakeholders. It will identify different approaches and opinions and agrees that sometimes we disagree and see how we can move from there. It will offer a forum of information sharing and support that aims to enhance the work of each of the stakeholders to the benefit of all dogs and people globally.

For more information, please contact Monique Megens, chair of the IWGECD.

[1] Dr. Dan O'Neill, Senior Lecturer - Companion Animal Epidemiology
VetCompass Animal Surveillance
Veterinary Epidemiology Economics and Public Health, Royal Veterinary College
Chairperson UK brachycephalic Working Group
[2] Dr. Åke Hedhammar Dipl ECVIM -Companion Animals,
Senior Professor Internal Medicine Small Animals, Swedish University of Agricultural Sciences, Uppsala Sweden; scientific advisor to the Swedish Kennel Club.
Initiator of the First Dog Health Workshop held in Stockholm 2012,
Member WSAVA Hereditary Disease Committee
[3] Monique Megens DVM, Chief Operating Officer IPFD; member WSAVA Hereditary Disease Committee, past-president FECAVA; member Health Committee Dutch Kennel Club

 

 

 

 

In case you missed it, please take a few minutes to see what we accomplished together in our fifth full year of operation and our plans to further address our mission of enhancing dog health, well-being, and welfare and to support human-dog interactions.

View our 2019 Annual Report: A Growing Voice 13.42 MB

 

 

 

 

 

 

 

 

 

 

 

Blogs

In her latest blog entry, Metrics, Process and CULTURE! Impacts on discussions on health and welfare of dogs, IPFD CEO Dr. Brenda Bonnett shares her thoughts on IPFD friend and contributor Ian Seath's recent DOG-ED: SOCIAL ENTERPRISE post, CULTURE EATS STRATEGY FOR BREAKFAST! (23 June 2020).


In Happy Birthday, OMIA - a lynch-pin in the development of genetic testing, Brenda extends our congratulations to the University of Sydney and OMIA - the Online Mendelian Inheritance in Animals database, which turned 25 years old on 25 May 2020. This amazing resource underpins research and education on genetics in many species and has been a key support for advancement in the world of dog genetics and genomics.
 
See the Harmonization of Genetic Testing for Dogs (HGTD) section below for new entries in the HGTD and Genetic Testing blog.

 

 


 

Breed Listings

★ This Month's Breed is the Cardigan Welsh Corgi ★

Welsh Corgis have historically been used as herding dogs, specifically for cattle. They are of the type of herding dog referred to as "heelers", meaning that they would nip at the heels of the larger animals to keep them on the move. Source: Wikipedia

Both Pembrokeshire and Cardiganshire are historically agricultural areas of Wales. The two Corgi breeds are named for those regions. Once interbred, The Kennel Club designated the different types as two distinct breeds in 1934.

The CWC breed is listed by the Kennel Club in the current vulnerable breeds list. The breed is ranked by AKC at #68 of 195.

 

 

The two Corgi breeds have a lot in common but a lot of differences too.

AKC has a terrific article that explains the differences between the Pembroke and Cardigan.

Among other differences in the breeds - The Cardigan Welsh Corgi is the one with a tail!

Also see information on the more popular Corgi...

Slightly smaller than the Cardigan, not quite as long in body and with a smaller ear and straighter front legs, the Pembroke (tail) was traditionally docked, but that differentiation no longer exists since the docking ban (in several countries). However some breeders have worked hard to produce natural bobtails. The Pembroke has always been the more popular breed, perhaps helped by the Royal patronage it has received since the reign of King George VI and carried on by our present monarch Queen Elizabeth II.

Don't miss a special feature on both Corgi breed pages...

Comments on the Corgi breeds by Aimee Llewellyn-Zaidi, Manager of IPFD's HGTD and owner of Corgis... Genetic Testing and the Welsh Corgis.

 

 

 

 

 

 

 

 

 

 

 

 

 

 

 

 

 

Harmonization of Genetic Testing for Dogs (HGTD)

Did you know...

...that HGTD has a blog? The new HGTD & Genetic Testing blog provides regular updates on our rapidly expanding genetic testing resources. You can learn more about how we have created and maintained these ever-evolving databases, and get details on specific tools and resources to help you get the most out of the HGTD. This blog currently features regular input from Brenda Bonnett and Aimee Llewellyn-Zaidi, but be sure to look out for future posts from special guests! 

In the latest post, HGTD This week, 19 June 2020: NEW Orange Breed Relevancy Rating (BRR), we introduce a refinement of the breed relevancy ratings in the HGTD database to better accommodate the spectrum of genetic test validation. 

 

 

Ask Aimee
Our HGTD Project Manager, Aimee Llewellyn-Zaidi, provides answers to your questions on canine genetic testing in Ask Aimee. If you'd like to submit a question to Aimee, please email her at aimee.llewellyn-zaidi@ipfdogs.com.

 

 


Get Involved in HGTD! We welcome additional participant GTPs, more collaborators from any stakeholders concerned with dog health and welfare, the advice of experts, the participation of breed clubs and other consumer groups. We stand ready to provide more information to ongoing discussions.

Please feel free to contact us as we work together for healthy dogs and to support those who breed and own them: IPFD CEO, Dr. Brenda Bonnett, at brenda.bonnett@ipfdogs.com and/or HGTD Project Manager, Aimee Llewellyn-Zaidi, at aimee.llewellyn-zaidi@ipfdogs.com.

 

 

 

 

 

'Pandemic Puppies' and COVID-19:
How to Navigate This Complex Issue

 

Dogs offer great emotional support and benefit to humans. In times of stress, urgency, and uncertainty - such as the ongoing COVID-19 pandemic - there is also an increased tendency for impulsive vs. well-considered decisions about many things, including the acquisition of dogs.

The prospect of bringing a cute, fluffy puppy (or adult dog) home now may seem like a win-win situation for both the human and the dog alike. However,  we have already begun to see many troubling  consequences of the 'Pandemic Puppy' phenomenon.

One of the key questions is whether people, in the rush to satisfy their short term needs, have really planned explicitly for the long term challenges of responsible dog ownership or just think they can 'figure it all out down the road'.

For example, most people will transition rather easily to going back to work and adjust to less time with their dog...but have they considered how easy will it be for the dog? Will separation anxiety affect the dogs' well-being when their owners return to their busy lives? If the owner loses his or her job, will they be able to cover the costs of food and veterinary care? Will this trend result in shelters getting inundated with Pandemic Puppies?

Even if a household is fully prepared for a four-legged addition, where will they get it? With the dramatically rising demand for dogs over the past few months, ethical breeders and animal shelters have been struggling to keep up. Sadly, this has provided an opportunity for puppy mills, smugglers, and irresponsible breeders to cash in on unsuspecting/uninformed would-be dog owners. Knowledge is key to ensuring that - if you decide that now really is a good time to welcome a dog into your family - you will be getting a happy, healthy dog from an ethical source.

To help prospective dog owners wade through the ups and downs of dog acquisition in the midst of COVID-19, we've begun compiling a collection of resources from IPFD, our Partners, other key stakeholder organizations and the media:


Read: 'Pandemic Puppies' and COVID-19: How to Navigate This Complex Issue

 

And please remember: DOGS ARE FOR LIFE!

 

 

 


IPFD is truly a "people driven" service organization. We allocate the bulk of our financial resources to maintain a small but dedicated team of consultants to manage our modest resources and facilitate the activities of our stakeholders, with the aim of achieving our collective goals.

You can specify how your donation is used (support IPFD and its programs and activities OR support the Harmonization of Genetic Testing for Dogs). All donations are handled securely via PayPal.

Click Here to Make a Donation Now 

 

 

---

 

Members can opt to receive notifications by email. Are you on our email list? Click here to edit your Notification Settings (you must be logged in to your account).

Viewing as a Guest? Sign in or register now to get the most out of DogWellNet.com.

Click an icon below to visit our social media sites:

 

 

 

---

 

   

 

 

 

.

 
---
Report Entry
---
---
User Feedback