DogWellNet Digest: Issue #29 - 18 February 2020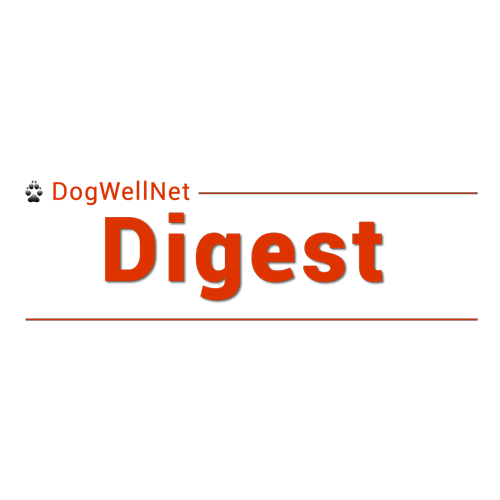 ---
News & Highlights

 

IPFD News

We are delighted to introduce Monique Megens as IPFD's first Chief Operating Officer (COO).

As COO, Monique will start out by helping streamline IPFD's administrative procedures. She will also join the IPFD Board in its strategic, communications, and fundraising planning efforts. Monique will also contribute her expertise to a number of "Hot Topics" including ongoing work to address issues in brachycephalic breeds.

You can view Monique's profile in IPFD: Our Consultants. Stay tuned for further information in the coming days.

Please join us in welcoming Monique to our team. You can reach her at Monique.Megens@ipfdogs.com.

 

 

Articles

 

Blogs

 

 

 

Breeds

Breed of the Month

★ This Month's Breed is the Field Spaniel ★

Our first 2020 addition to the DogWellNet.com Breeds Database: The Field Spaniel is an active and inquisitive breed, and makes a good companion. This medium sized spaniel-type dog, patient with children, liking to stay close to their family and suitable for dog agility and hunting, is considered as a Vulnerable Native Breed by The Kennel Club.

See Field Spaniel breed & health information, links to articles, clubs and more.

 

 

 

 

Updated Breeds

Learn about NCL & Goldens.

 

 

See the Irish Wolfhound Health Group Winter Newsletter.

 

 

Check out the French Bulldog Club of England Health Scheme Report 2019.

 

 

Links to Breed Education Presentations/Judge's Guides prepared by breed clubs have been added to the DogWellNet.com's pages for the Karelian Bear Dog, Norrbottenspitz, Lapponian Herder, Stabyhoun and Finnish Lapphund. Most of these Native breeds from Sweden, Finland and The Netherlands are very rare, which adds to the value of the carefully prepared education documents that provide insights into the nature of these dogs.

 

 

 

 

IPFD Partners in Action

A big thank you to our Partners and Collaborators at Société Centrale Canine (SCC) - The French Kennel Club - for sharing links to their wonderful online library of images. 

The catalogs include thousands of images which can be purchased. Just browsing through them will remind you of the diversity of ways in which we interact with dogs...ways in which they enrich our lives.

 

 

Learn more about La Photothéque in Brenda Bonnett's recent blog entry.

 

 

 

 

 

 

 

Harmonization of Genetic Testing for Dogs (HGTD)

NEW! Breed Relevance Ratings

Did you know that the HGTD database lists more than 50 genetic tests for eyes alone?

Of course, for most breeds, only one or two of these tests are relevant. One of the biggest challenges in genetic testing for owners is being informed about which tests are right for their dog, and their breeding plans.

To better support dog owners, the veterinary community, and dog health advisors, we introduced breed relevance ratings across many genetic tests at the start of 2020. The HGTD breed relevance rating indicates the amount of available evidence supporting the relevance of a specific genetic test for a specific breed/type.

Currently, the relevance rating is determined based on a wide-variety of evidence sources. This includes peer-reviewed research papers, recommendations from the original researchers/test developers, input from additional experts including veterinary specialists, and breed experts.

The aim is, that by being more informative about what we currently know or do not know about a specific test for a specific breed, dog health advisors and owners can make more informed and confident decisions.

 

 

Ask Aimee
Our HGTD Project Manager, Aimee Llewellyn-Zaidi, provides answers to your questions on canine genetic testing in Ask Aimee. If you'd like to submit a question to Aimee, please email her at aimee.llewellyn-zaidi@ipfdogs.com.

 

 


Get Involved in HGTD! We welcome additional participant GTPs, more collaborators from any stakeholders concerned with dog health and welfare, the advice of experts, the participation of breed clubs and other consumer groups. We stand ready to provide more information to ongoing discussions.

Please feel free to contact us as we work together for healthy dogs and to support those who breed and own them: IPFD CEO, Dr. Brenda Bonnett, at brenda.bonnett@ipfdogs.com and/or HGTD Project Manager, Aimee Llewellyn-Zaidi, at aimee.llewellyn-zaidi@ipfdogs.com.

 

 

 

 

 

   
Every Step We Take...

 

 

It seems that every day - in the world of dogs and the world beyond - we see decisions made that may work for part of a problem, but because they do not take into account the complex reality of the bigger picture, they are unlikely to be fully effective. Every step we take at IPFD reminds me of this interconnectedness - and of the need for IPFD's international, multi-stakeholder approach...and about how grateful we are for the Partners, Sponsors, and collaborators who make our work possible. We have created a short, 'lite' video to highlight these issues and then expand on examples In Brenda Bonnett's new blog post.

 

After watching to play the video  again use the controls and select "Replay" ⟲... or select from other displayed IPFD videos.

 

View the rest of the article here!

 

 

 

 

 


IPFD is truly a "people driven" service organization. We allocate the bulk of our financial resources to maintain a small but dedicated team of consultants to manage our modest resources and facilitate the activities of our stakeholders, with the aim of achieving our collective goals.

You can specify how your donation is used (support IPFD and its programs and activities OR support the Harmonization of Genetic Testing for Dogs). All donations are handled securely via PayPal.

Click Here to Make a Donation Now 

 

 

---

 

Members can opt to receive notifications by email. Are you on our email list? Click here to edit your Notification Settings (you must be logged in to your account).

Viewing as a Guest? Sign in or register now to get the most out of DogWellNet.com.

Click an icon below to visit our social media sites:

 

 

 

 

---

 

   

 

 

 

.
---
Report Entry
---
---
User Feedback