Brachycephalic dogs in The Netherlands
---
As many of you may know, there has been a lot of focus of health and welfare issues in brachycephalics and in the spring information about Pugs in the Netherlands.  The situation of government regulations on dog breeding is a complex one, and without appropriate inclusion of all relevant stakeholders, we cannot be sure that the best interests of dogs will be served.  Our partners the Dutch Kennel Club have been working intensely with various groups and have come out with their thoughtful and evidence-based recommendations in the attached breeding strategy document. Thanks to veterinarian Laura Roest for sending us this communication. 
Dear reader,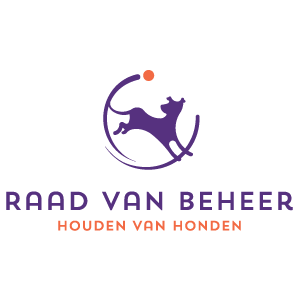 Enclosed you find the translated proposal the Dutch Kennel Club 'Raad van Beheer' has sent to the Dutch Government. This is not a certified translation, but gives us the opportunity to inform the international community. Please feel free to ask questions regarding the document.
In March 2019, the report "BREEDING BRACHYCEPHALIC DOGS*" was published in The Netherlands (in Dutch) with enforcement criteria for the breeding of brachycephalic dogs. These criteria were active from that day onwards.
The Raad van Beheer concurs with almost all criteria and wishes to adapt them in its own regulations, in close collaboration with the involved breed clubs. The Raad van Beheer does not agree with the Craniofacial Ratio (CFR) as a prohibiting criterion for breeding. This criterion would make it impossible to breed certain breeds while the prognostic value and the reproducibility of the CFR are being questioned among scientists.
The Raad van Beheer wants an exception for the regulated pedigree breeding, so these breeds can be bred in The Netherlands in a healthy form and with the effort to achieve a longer muzzle.
We hope to receive soon a positive reaction on our proposal from our Government and we will keep the International Dog World posted!
Kind regards,
Laura Roest, DVM and Gabri Kolster Board Member Raad van Beheer Breeding Commission
Dutch Kennel Club 'Raad van Beheer'
Translated version: English...
Breeding strategy brachycephalic dogs in the Netherlands.pdf
---
Also see: background articles/resources:
Stricter rules for breeding brachy dogs
*FOKKEN MET KORTSNUITIGE HONDEN (Dutch)
Utrecht University posted  an article in January 2019... Criteria for breeding healthy short-nosed dogs
"New animal welfare criteria
The report Fokken met kortsnuitige honden ["Breeding with short-nosed dogs"] by the Expertise Centre Genetics of Companion Animals outlines a limited number of enforcement criteria and describes numerous additional criteria that can further help vets and breeders to select for healthy parent animals. The report is available Dutch and has been translated into English and German."
Internal English - eng_breeding_short-muzzled_dogs_in_the_netherlands_expertisecentre_genetics_of_companionanimals_2019_translation_from_dutch.pdf
Internal German de_zuchten_mit_kurzschnauzigen_hunden_-_kriterien_zur_durchsetzing_-_ubersetzung_aus_dem_niederlandischen.pdf